Adrian Guest and family have divested the iconic Robertson Inn in the picturesque Southern Highlands, as he shifts focus and looks to his other pub.
Robertson is a township around two hours' drive south-west of Sydney, inland from Shellharbour, counting just over 1,300 permanent residents.
The two-storey Inn was established in 1887 on the pass through the mountains and has become a destination for discerning diners and an institution for out-of-town weddings, known for its welcoming environment, high quality food and beverage, entertainment and accommodation.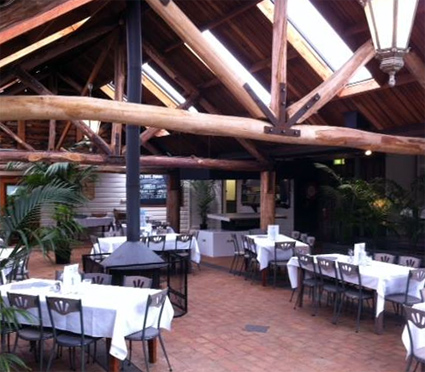 Guest also owns and operates the Jeremy Moss Hotel in Moss Vale, twenty-one kilometres to the west, and decided he couldn't do both justice.
"With wedding bookings lined up well into 2019, and a recently completed second, prep kitchen, I looked at my young family and realised I don't have the energy to see the Inn reach its full potential," he says.
"The potential development of the large, corner block is an exciting prospect for the new owners. As a local, I look forward to watching it all come to fruition."
Sale of the freehold, which sources suggest was circa $3 million, included a vacant adjacent block, adding to the pub's 4,046sqm.
The buyers are an un-named syndicate based in Wollongong possessing a "mix of hospitality and broader business experience". The group is believed to have big plans for development of the site to be a tourism destination in its own right, to complement the Inn.
The Robertson was marketed by Manenti Quinlan's Nick Butler, who reports plenty of interest from established Sydney-based and local groups, and a raft of aspiring freehold first-timers.
"With the recent shortage of metropolitan assets being taken to the public market, the Robertson Inn loomed large as a freehold opportunity in the sophisticated Southern Highlands region.
"There's no shortage of buyers for established hotels with a broad business mix. A terrific result for both the vendor and the Inn's excited new owners."