Fire has destroyed the historic Ranges Hotel in Gembrook, east of Melbourne, with little remaining beyond rescued memorabilia.
Dozens of firefighters were called around 4am Monday morning to the heritage-listed Ranges, the only pub in the small town around 75 kilometres from the Melbourne CBD, famously at the end of the Puffing Billy railway line.
Emergency services battled the blaze for two hours, with smoke visible for miles, but the timber structure built in 1896 was destroyed. No-one was injured.
The pub was closed for several years, but an extensive renovation saw it reopen in 2016 to become "one of Gembrook's prized possessions".
The Country Fire Authority report the building was completely engulfed by the flames and "unfortunately couldn't be saved due to the intensity of the fire".
Having lost much of the soul of the 122-year-old pub, the private owners are believed to already be considering plans to rebuild, and thanked well-wishers for their support.
"It's been a very tough day but to know we have your support means the world to us.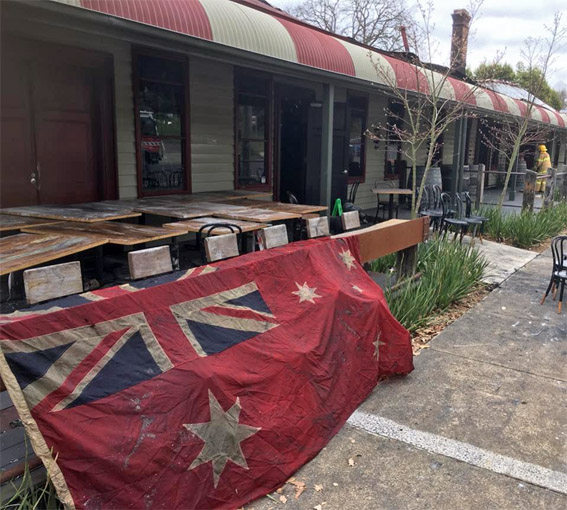 "We are lucky to live in a country where opportunity awaits us, but nothing compares to the support of this small community, Gembrook.
"We cannot thank you and our amazing local emergency crews enough for not only saving as much of our historic pride as they could, but also ensuring the safety of us all."
The cause of the fire has not yet been released.