The 2015 Australasian Gaming Expo will throw open its doors in less than 100 days as the industry gears up for another 'bigger and better' on the now streamlined Glebe Island.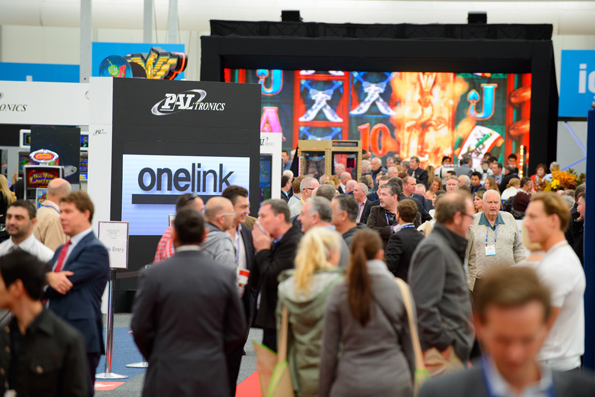 Last year's Expo was the first in the all-new temporary facility, being used until the new Exhibition Centre is completed in late 2016.
With the debut now behind them, Gaming Technologies Association (GTA) CEO Ross Ferrar told PubTIC they listened to feedback and 2015 will be the best yet.
"There will be bigger ferries this year, leaving every 20 minutes from the Darling Harbour wharf, outside Harbourside shopping centre," said Ferrar.
"We have also arranged through the Taxi Council to have a commissionaire at the rank from 1pm, which will really help getting cars there when they are required."
There will also be bigger shuttle buses every 20 minutes, leaving from Pyrmont and Central. Other changes include an upgraded 'AGE app' to help with directions and information, better air-conditioning in the Centre, and other improvements to transport and infrastructure.
And there will be more exhibitor space, and 23 new exhibitors, showcasing the ever-increasing array of gaming products and services to hospitality industry professionals.
After 25 years at the old Sydney Convention & Exhibition Centre, the AGE shifted last year to Glebe Island. The new Convention Centre is well under construction, and the GTA is already in discussion with the people at ICC Sydney for the 2017 instalment of AGE.
"We're looking forward to the next two years at Glebe Island, but we're equally looking forward to going to the new venue, which is looking amazing," finishes Ferrar.
The 2015 AGE will take place from Tuesday 11 until Thursday 13 August, and as always is free for industry professionals. Register or learn more at the AGE website.
2014 saw 4653 visitors to the new AGE venue, with 59 per cent using the ferry, 27 per cent coming and going by taxi, and 13 per cent arriving by bus. Parking is available onsite, but visitors are advised it is better to park in nearby Darling Harbour and come across by ferry or shuttle bus.