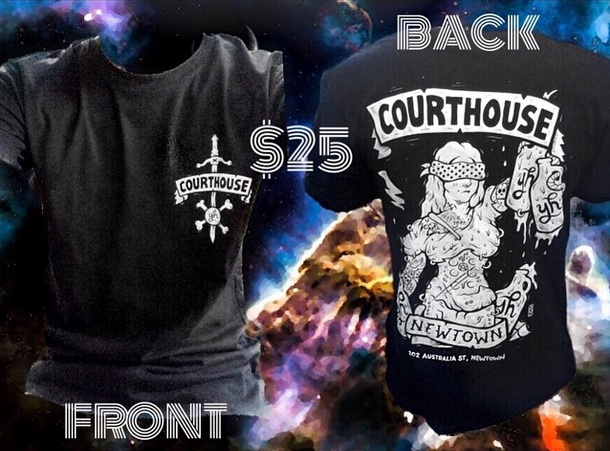 Sydney pub group Solotel is continuing its Good Samaritan work, with further fundraising for Nepal and the Cancer Council.
The uber-trendy 'Courty' (Courthouse Hotel) is expecting delivery of its second batch of artisan t-shirts created through a collaboration with beer trend-setters Young Henrys and local acclaimed artist Sindy Sinn.
Profits from the custom shirts are going to support the Nepal aid work of 'Nurse Teach Reach', with the first batch selling out in days as the bespoke design quickly developed a "near cult" demand.
"Sindy Sinn is a very close friend of Young Henrys, and Young Henrys is a very close friend of the Courty – so really Sindy and the Courty are a match made in heaven!" said John Furlong from Solotel.
"We're getting a second run of shirts in, and this time $12 from each shirt will go directly to the cancer council."
The shirts can be purchased at the hotel, or through its Facebook page.
This initiative follows Solotel's hugely successful Karma Keg campaign in response to the massive earthquake that shook Nepal a fortnight ago. All the Group's venues gave away beer provided by CUB, with 'karma' donations by the drinkers raising a total to date of $29,430.
To donate to the Nepal relief cause, go to www.gofundme.com/Love-for-nepal