Brisbane Council has reiterated its objection to the proposed lock-out and trading restrictions boding for Queensland licensed venues.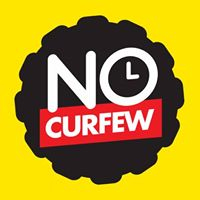 Following the new State Government's quick re-introduction of the issue of 1am lock-outs and 3am cut-off last week, Council has responded, labelling it "ill-advised and a disastrous outcome for the night-time economy".
Attorney-General Yvette D'Ath flagged the subject with Parliament, citing "policies supported by the evidence" but offering no specifics around the proposal.
Council voices concerns about "the night-life economy and the jobs it creates". Last year Council voted to oppose Labor's plan for restrictions on pubs and clubs, with a representative saying it would be take Brisbane "back to the country town that it was in the '90s".
The Courier Mail quotes Labor's Lord Mayoral candidate Rod Harding as backing the proposed laws on the basis of "the safety of our young people" – although he also admitted to not having yet spoken to operators in the CBD and Fortitude Valley.
Brisbane Central Councillor Vicki Howard, who represents Fortitude is reported as saying a 1am lockout could make the situation worse and expressed concern "it just won't work socially either".
Minutes of a meeting of Council in early February demonstrate a continued commitment to a sensible approach to the subject, citing the potential harm to both the night time economy and the 52,000 workers employed by it.
"What we don't want to do is jump into bed with policies that hurt the economy of this city, without improving the public safety outcomes on the ground," said Cr Ryan Murphy.
"State Labor's move to support a 1am lockout is ill-advised; it is not evidence-based; and it would be a disastrous blow to the night time economy that this Council has worked very hard to foster."
Chairman of the Finance, Economic Development and Administrative Committee, Councillor Julian Simmonds, backed up the pledge of support.
"[The] LNP Administration has always maintained a strong commitment to night time precincts and events, and the important role that the night time economy plays in the overall economic prosperity of our city."
Meanwhile, the PR scandal over (former) Labor MP Billy Gordon has escalated, with further allegations of domestic abuse. The loss of his seat would likely see a bi-election that threatens Labor's newly-formed parliamentary majority.