Coopers has today released its new Extra Pale Ale (XPA) at GABS, ushering on-point innovation in the evolving craft beer market.
The 2019 Great Australasian Beer Spectapular (GABS) event has begun in Melbourne, showcasing the newest line-up products and creative concoctions by hundreds of brewers from around Australia and the world.
Last year's people's choice Top100 out of GABS featured just two XPAs, but crucially, Balter's XPA took home first place.
Australia's largest independently-owned brewer, Coopers chose to unveil its new XPA at the show before rolling kegs out to pubs across the country.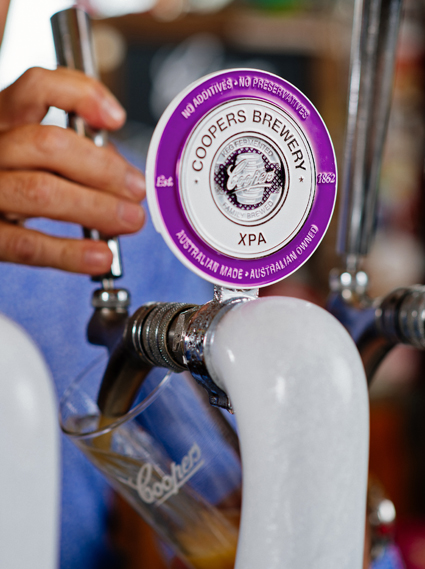 "XPA is a beer style that sits somewhere between an American Pale Ale and India Pale Ale," says Cam Pearce, Coopers' marketing and innovation director.
"Our XPA is all about highlighting the citrus character of the American hops and balancing this with our malt to create a smooth and very drinkable hoppy beer."
The brewers have used a combination of Simcoe and Lemondrop hops, providing bright citrus undertones with aromas of grapefruit, lemon and a hint of mandarin.
Coopers XPA has an ABV of 5.2 per cent and IBU (international bitterness units) of 37. Coopers ales are naturally conditioned and free of preservatives and additives.
As a style emerging in popularity around the world, the big South Australian brewer hopes to lead development Down Under, giving the brand a distinctive stand-out colour palette.  
"We believe we have the opportunity to influence how the category progresses in Australia by providing a high-quality example of this style of beer with high drinkability."