North Coast Pub Group is consolidating in northern NSW, listing its thriving large-format Moonee Beach Tavern in northern Coffs and Village Green in Grafton.
Harry Barry's North Coast Pub Group (NCPG) operates the big Hoey Moey in coastal tourist town Coffs Harbour and Moonee Beach 14 kilometres north of the CBD, the Seaview Hotel in Woolgoolga, another ten kilometres out, and Grafton's Village Green, 85 kilometres from Coffs. 
The Moonee Beach Tavern occupies a whopping 1.17-Ha site with direct access to the Pacific Highway, drawing an enviable blend of locals and holiday-makers.
It offers a public bar, function area and big screen, huge beer garden with a kids' flying fox, play equipment, stage, miniature putt-putt golf course and rock climbing wall. The pub is highly geared to families, even providing a toddler's room.
There is a drive-through Bottlemart and gaming with 21 machines, four of which were installed just last year.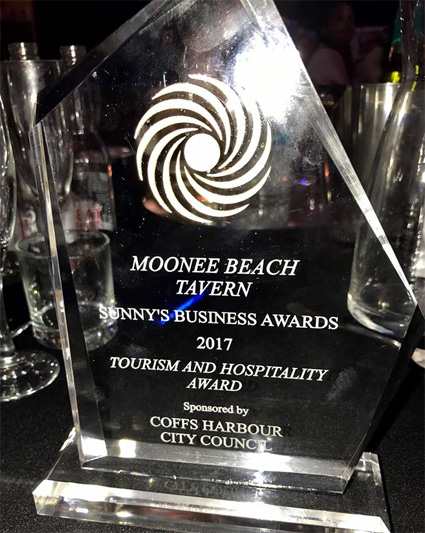 The Tavern has earned itself multiple accolades, taking prizes at the AHA Awards for Excellence in 2016, 2017 and 2018, and securing the 2019 People's Choice Award in the Australian Good Food Guide.
Figures for 2018 show average weekly revenue north of $135k, finding annual EBITDA of $1.4 million, representing 19.8 per cent.
The two-storey Village Green Hotel resides on the Clarence River, on a prominent 1467sqm corner lot opposite Grafton Railway Station. It comprises a sports bar, designated children's area, TAB facilities and gaming lounge with 15 PMEs – including four new machines just acquired. Attached is a drive-thru bottleshop that accounts for a surprising 67 per cent of turnover.
Upstairs is a function area with its own bar and balcony seating. The Green is something of a local institution, regularly hosting live entertainment events.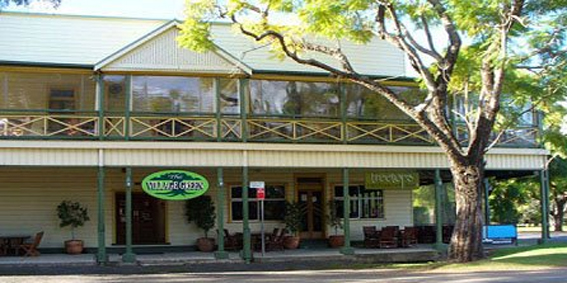 The NSW far north coast enjoys over 13 million domestic and international overnight visitors per annum, currently bringing tourist expenditure to the region of $4.5 billion.
Both NCPG pubs offer considerable upside in growing regional towns. Moonee Beach provides no external bar for its expansive outdoor area, a cramped gaming area, and general signs of its life as a hard-working pub.
The Village Green is a well-equipped and very well presented pub that isn't actively marketed, and revenue through the bar and functions reflect it. Figures show weekly revenue close to $190k, and annual EBITDA circa $800k, but two-thirds of revenue is courtesy of the bottleshop.
Its additional new gaming entitlements are expected to improve the lacklustre performance in that department, amounting to just 5.5 per cent of revenue. 
Barry has appointed JLL Hotels' Nick Butler to market the two assets, separately or in one line.
Butler suggests an operator with bottleshop focus would do very well out of the Village Green, and the Tavern's location beside Coles, between the freeway and the beach, is a boon for locals.
The region continues to attract active operators from both elsewhere in the state and down from Queensland, seen in acquisitions by well-established hoteliers such as Marty Short and Sean O'Hara.
"The guys have some big pubs. The Hoey Moey is a coastal stalwart," says Butler of the twin sales by NCPG.
"Based on comparable sales, our vendor is expecting a sharp yield."
The freehold going concerns of the Moonee Beach Tavern and Village Green Hotel are being sold via Private Treaty.