The manager of Gosford's Coast Bar & Restaurant is facing heavy penalties for allowing two underage girls on school work experience to serve alcohol.  
An investigation by Liquor & Gaming NSW, with review of CCTV footage, found two work experience girls aged 16 and 17 served alcohol to patrons, despite conditions of the work placement that prevented this.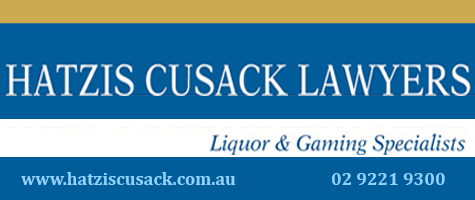 NSW liquor laws stipulate that minors must not serve alcohol at a licensed venue, unless approved by the Independent Liquor & Gaming Authority (ILGA), and staff must have relevant competency cards or RSA certificates.
Neither of the girls at Coast Bar held RSA qualifications at the time.
Alain Alpha was convicted of two counts of allowing minors to serve liquor and two counts of allowing an employee to sell liquor without RSA certification.  
He was sentenced this month in Sydney's Downing Centre by Magistrate Georgina Darcy, fined $2,500 for the breaches and ordered to pay more than $17,000 in legal costs.
"Having minors serve alcohol without permission or the right training is highly irresponsible and puts both patrons and the young people at risk," says Liquor & Gaming NSW Director of Compliance Operations, Sean Goodchild.
"Responsible service of alcohol is non-negotiable in licensed venues, regardless of whether someone is on work experience or a full-time employee."