Marcello Colosimo's Momento Hospitality has announced its new build Mullane's Hotel, bringing modern Italian theming and a craft distillery to part of Sydney "crying out" for artisan sophistication.
The impressive new multi-level destination in Baulkham Hills has been christened Mullane's, in recognition of long-time local, Councillor and Shire President Bernard 'Bernie' Mullane.
The three levels each boast their own distinct identity, while combining for a sense of overall cohesion.
Star of the new venue is the upmarket 120-seat Italian restaurant and bar Sarino's, offering high-quality modern Italian fare under the watchful eye of executive head chef Joe Cavallo. The fit-out sees exposed brick, plush upholstery and custom metal lighting pendants hanging from double-height ceilings.
"Sarino's is inspired by Italian craftmanship, cooking techniques and a passion for fresh, local produce that has been handed down through generations," explains Momento CEO Marcello Colosimo.
"We are bringing our Italian heritage and dedication to The Hills community. In fact, the name 'Sarino' is a tribute to my father – it was his nickname growing up in Calabria."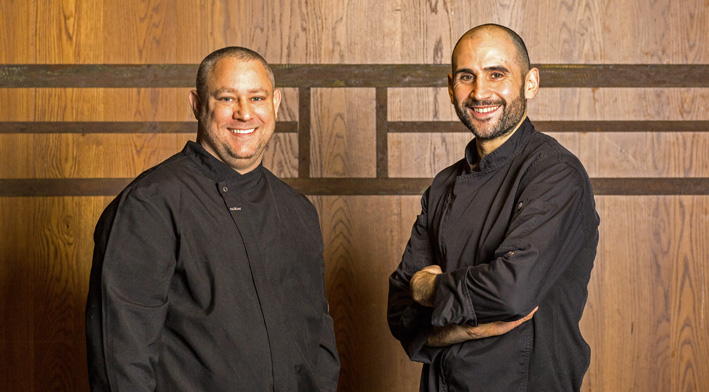 Guests can enjoy the adjacent cocktail bar, and watch the chefs in action in the open-plan kitchen. Three decadent private dining rooms provide for extra special occasions.
Also on level one is a dedicated on-site craft distillery, producing a range of craft spirits including almond liqueur for affogatos (coffee dessert) and fresh limoncello.
Ground level will feature a traditional public bar, a café serving Italian coffee and bites from Sarinos, dining area, and gaming lounge.
Rounding out the offering, level two comprises private function areas, ideal for corporate events out of nearby Norwest Business Park.
The extensive beverage list will present over 200 selected wines, and reinvented classic Italian cocktails.
Sarino's will also offer private liquor cabinets allowing guests to keep top-shelf bottles onsite, to access each time they visit.
Momento is the force behind award-winning hotel Bella Vista, and the newly-launched Governor Hotel.
Mullane's Hotel is located across from the new Norwest train station on Brookhollow Avenue. It is set to open to the public in September, with Sarino's Restaurant and Bar following in October.
"The entire Mullane's Hotel venue is set to be the epicentre for quality dining in The Hills," adds Colosimo.
"As longstanding residents of the area, our family business is about delivering an exceptional experience to our community. They deserve nothing less."