The second annual Fish Lane Festival will take place in the bustling heart of Brisbane this Saturday, 13 May, celebrating a neighbourhood reborn and Colonial Leisure Group's induction.
The 'Fish Lane' precinct is the brainchild of Aria Property Group, which is transforming a former industrial laneway into one of Brisbane's finest drinking and dining areas. The culinary and cultural hub now spans three blocks, from Grey Street to Cordelia Street.
Chris Morris' Colonial Leisure Group (CLG) entered the Queensland hotel scene mid-2016 with the purchase of the large-format Fox Hotel, across from the Convention Centre and within South Bank's Fish Lane foodie precinct.
The Fox was a formative part of last year's inaugural Fish Lane Festival, prior to the CLG acquisition.
This year the new owners have ramped up involvement, with Colonial Brewing Co now the Festival's major partner and even more cunning work at The Fox.
"Fish Lane is one of the most exciting precincts in Brisbane right now," CLG's GM at The Fox, Scott Campbell, told PubTIC.
"The laneway's transformation from a thoroughfare into a cool urban space has really revitalised South Brisbane, and it's so great to see continued growth in this area.
"The changes to Fish Lane are inspiring our own plans for redevelopment that will position us as one of the premier destinations in the area and place our front door on Fish Lane."
Campbell says the Festival is a great fit for Colonial Brewing's range* of beverages, which suit both the climate and the atmosphere of an outdoor event.
CLG's entry to Queensland came just five months after its entry to NSW, purchasing Keystone's Newtown Hotel, adding to its existing portfolio of 13 venues in Victoria and Western Australia.
Adapting to the new hospitality climate, Campbell says they recognize an opportunity to bring their brand of food & bev.
"Queensland hospitality is vibrant and in an exciting place. But we see a lot of room for growth, particularly in how food is perceived within the pub scene.
"That being said, we are loving being a part of a young, dynamic scene and witnessing the fresh and fun ideas coming out of Brisbane."
The Fish Lane Festival is a free, fully licensed event inviting patrons to drink, dance and dine the night away "in celebration of an old neighbourhood reborn" at some of the city's finest bars, cafes and restaurants.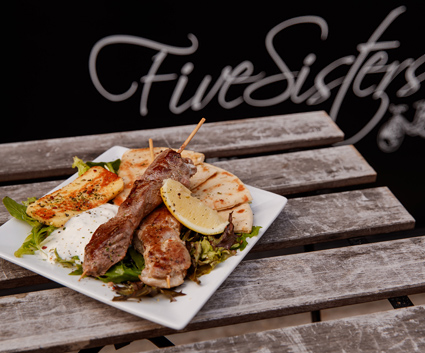 At least 11 venues will take part, including newcomers to the area since the last Festival, such as Naim on Melbourne, La Lune Wine Co, Chu The Phat, and ice-cream superheroes Gelato Messina.
The Festival will include the Tanqueray Gin Jungle, the Ketel One Espresso Martini Bar, and the Fox Hotel's own Pimms Rooftop Garden Party, in the brand new Bertie Cider Garden.
Entertainment will flow from no less than three stages, featuring a hot line-up of local live acts and DJs, playing some of Brisbane's best home-grown funk, soul, jazz, blues and electronica.
The new Fish Art development will add another cultural front to the activities, bringing impressive, modern street artworks and a whole creative element to the bustling precinct.
And in a first for the event, the 'sip'n'paint' studio of Brush & Barrel has joined forces with Vasse Felix to host the "Paint, Sip & Stomp" workshop, from midday until 6pm.
Festival-goers are invited to toss off their shoes and jump into the oak barrel for a "hands-and-feet-on role in people-powered plonk-making" in aid of producing the first ever Fish Lane Festival wine.
*Colonial Brewing Co's core range: Colonial Draught, Small Ale, Pale Ale, IPA and Bertie Cider. A seasonal pour – Dark Pale – will also be available at the Festival.
The Fish Lane Festival foodie lineup for 2017 includes:
The Fox Hotel
Five Sisters
Billykart
Birds Nest
Chu the Phat
Copperface Jacks
Gelato Messina
Julius Pizzeria
Naim on Melbourne
Saccharomyces Beer Café
31 Degrees