Back from their big-deal sabbaticals, the team behind Beer Deluxe has launched the next era in their hotel aspirations, announcing Open Arms Hospitality and the pending Public House pub.
Former Albury Tigers team-mates and long-time friends Craig Shearer and Jason Sheather have spent much of their adult lives in and operating licensed venues. They built the Beer Deluxe venues brand as the flagship of their group, Armada Hospitality, before on-selling it to Dixon Hotel Group (DHG) for $31m mid-2016.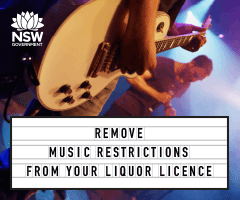 The Beer Deluxe stable boasted five venues, in Albury, Wagga Wagga, Sydney, Hawthorn, and Melbourne's Fed Square.
In late 2015, DHG had acquired the complete operation of Open Door Pub Co (ODPC), taking on its 17 venues and head office. ODPC was the work of well-known publican Michael Thiele, alongside former UK operator Craig Ellison, who stayed on with DHG for a while.
"The sale gave us a chance to reflect on our time in the industry, and what was important to us moving forward," says Shearer. "We put our heads together and decided we absolutely wanted to continue in this industry. We love it, we're passionate about it."
This shared disposition gave rise to a decision between the three men to launch a new group operation, combining their near 50-years of experience between Open Door and Armada, to create Open Arms Hospitality.
"We've come back from a breather, well rested, rejuvenated, and more determined than ever to grow a large-scale hospitality business," states Shearer.
Taking inspiration from venues they like, both previously owned and by others, Open Arms will strive to "bring life to really special places".
Shearer and Sheather retained a couple of venues, including the nightclub at Dean St, Albury they had operated as both Groove Saint and then Soho, which closed in January of this year. The new portfolio starts here, with the repurposing of the former shoe store-turned nightclub, into Public House.
Following a DA to alter the façade, and a heritage impact statement courtesy of being next door to the listed CML building, work is in the final stages for Public House – due to begin some soft launches as soon as the end of this week.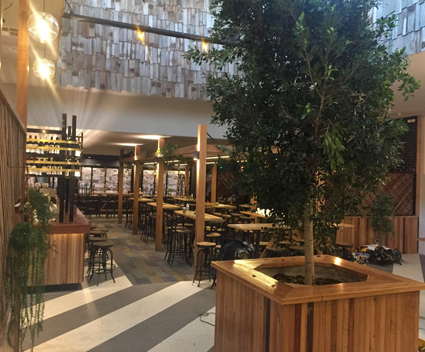 Espousing echoes of all the founders collective experience, the building has been converted into a gastro-style pub. The roof has been replaced with a retractable awning, and late-night converted to a place for all occasions, offering lunch and dinner every day.
"Albury has a lot of great venues, but it is lacking a traditional pub, in the true meaning of the word. We have built Public House on the principle of great food and great times."
Before trade even begins, full-scale work has begun on the next venture, at what was slated to become the first Brisbane instalment of Beer Deluxe – now to be known as Riverland Brisbane.
Set to open around July, the large open-air venue boasts a warm, comforting design, with lots of timber and greenery.
But its secret weapon will be its amazing array of food offerings, as Open Arms plans a rotating line-up of street vendor menus, with flavours from many parts of the world; Mexican, Southern American soul food, burgers, Asian fusion, Greek, Italian, fried chicken and more.
Rather than a regular kitchen, Riverland will have six to seven of the vendors at any given time providing affordable variety.
Shearer also says they are close to the announcement of a third venue, "a traditional pub belter" and new acquisition, expected to settle in the second half of this year.
"We're working with agents and landlords, for another round of large growth, in 2018 and beyond."
Wary of the challenges of both growth and inter-state logistics, Open Arms is adopting a model whereby they take in operating partners as minor shareholders. In this fashion, Jodie Tiernan will be operating Public House in her home town of Albury, and similarly Gerard Coakley will be pulling the strings at Brisbane.