The Browning family has put their portfolio of hospitality venues in Ballarat on the market, representing more than an acre of freehold assets in the heart of one of Victoria's largest regional centres.
Billed as 'The Ballarat Collection', leading the pack are the freehold going concerns of two of the town's most recognised hotels, being the George Hotel, and the Heritage on Lydiard.
The striking, three-storey George Hotel, with ornate iron lacework verandas, incorporates main bar, dining room, gaming room with 28 machines, and multiple function areas, as well as the popular Laneway Bar & Café.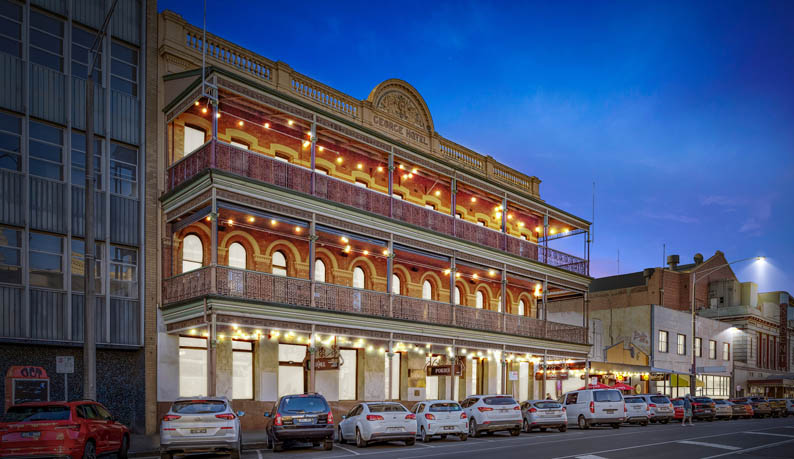 Heritage on Lydiard, a Quality Inn, is well-patronised boutique accommodation, providing 28 guest rooms and a full restaurant, both under franchise agreements with multinational hotel operator Choice Hotels.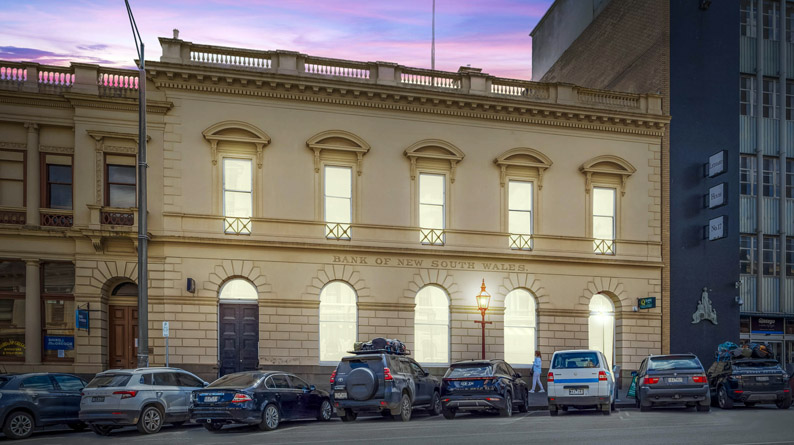 Separately, there is 22 and 24-28 Armstrong Street North, being Zambrero, and Roy Hammond and Hop Temple, respectively, all under long-term lease agreements, plus 43 Lydiard Street North, beside the George.
Well known Ballarat hospitality family the Brownings have owned the George for over 20 years, and looking to retirement have put the portfolio to market as they exit the industry.
A sale campaign is being managed by JLL Hotels' Will Connolly in conjunction with Cropley Commercial's George Iliopulos, who were unable to provide price guidance.
"An offering such as this has rarely been seen in Victoria's regional markets, with purchasers having the opportunity to acquire two historically significant going concern hotel assets providing the ability to operate immediately," offers Connolly.
The Ballarat Collection is being offered either individually or in-one-line, via national Expressions of Interest, closing Thursday, 7 December.