The historic, heritage and twice-burned Broadway Hotel in Woolloongabba has survived another attempted demolition, a state government Stop Order holding back the wrecking ball another 60 days.
The Broadway Hotel was built 1889, on the corner of Logan Road and Balaclava Street, by Brisbane publican Michael McKenna.
It closed due a fire in 2010, and has been vacant ever since, but last September it erupted in flames again. (Video coverage on the ABC)
"I think Queenslanders are sick of seeing heritage-listed sites fall into disrepair or … be mysteriously burnt down overnight," said MP for South Brisbane and Deputy Premier Jackie Trad at the time.
A development application was lodged by Majella Property Developments on the property, which is owned by Dr Malcolm Nyst, seeking to turn it into a 27-storey residential tower. But significant community objection led to the plans being scrapped earlier this year.
Last week Brisbane City Council issued a further enforcement notice on Nyst to stabilise the building, following site inspection last month commissioned by the Department of Environment and Science (DES), whereby a structural engineer disputed claims the building could not be saved.
"The inspection concluded that the overall building is overall structurally stable and is capable of repair," cited Environment Minister Leeanne Enoch.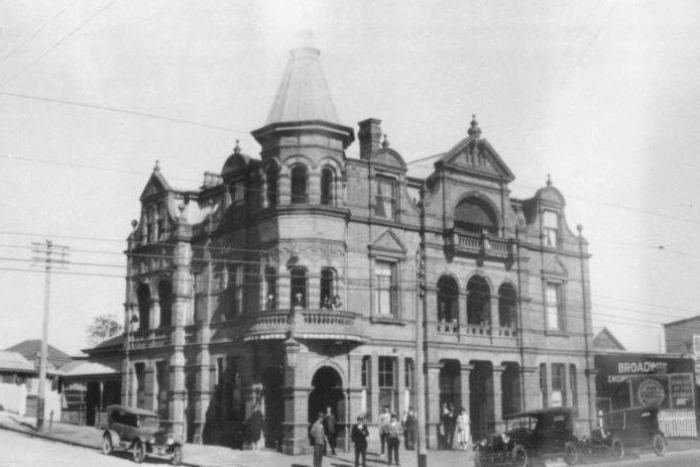 The Hotel was listed on the Queensland Heritage Register in 1992 – the year the Queensland Heritage Act 1992 came into effect.
Under the Act the owner is required to protect it from damage or deterioration caused by weather, fire, vandalism or insects.
The enforcement notice by Brisbane City Council means the owner is required to install support systems by 30 April.
The latest Stop Order, issued by Trad, is valid for 60 working days.
"This beautiful heritage building has so much significance to our community and we are committed to ensuring it is protected," she said.
"We are working with council and the owner to find a solution so that the Broadway can be restored to her former glory."