Coles' Spirit Hotels has finally announced its much-anticipated joint venture proposal with Australian Venue Company (AVC), for control of 87 pubs in three states.
ASX-listed Coles (ASX: COL), recently de-merged from parent company Wesfarmers, has entered into an incorporated joint venture with a wholly-owned subsidiary of AVC, to be known as Queensland Venue Co (QVC). Each party will have an equal number of shares.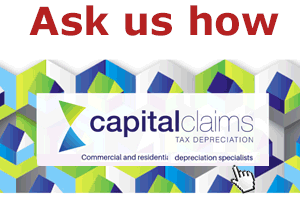 QVC will hold all licences and authorities, and its board will have ultimate oversight and responsibility for all compliance. 
AVC will assume operation of the 87 hotels in the Spirit Hotels business, 76 of which are in Queensland, while Coles will retain operation of its 243 liquor stores in Queensland and ten associated with venues in South Australia and Western Australia. Each will assume relative economic costs and benefits.
Coles has been looking to reduce or eliminate altogether its association with hotels due to the 3,000-odd gaming machines in the portfolio. It has previously suggested the hotels would not be sustainable without the EGMs in place, but did not want to lose its lucrative off-premise liquor businesses. QVC is the work-around to Queensland laws stipulating that liquor stores must be associated with a (nearby) hotel. Each hotel can have up to four, including one on-premise.
The deal concludes months of speculation, which have centred around Queensland's Office of Liquor & Gaming (OLGR) giving any proposal the green light. The two entities entered their initial proposal in October, and it's now reported the relevant authorities in all three states have indicated no objection. 
If and when the transaction is completed, Coles will receive funds of approximately $200 million from AVC for its share in QVC, which Coles cites as a book loss of circa $20 million. The hotel portfolio made only $13 million EBIT for calendar year 2018, from $300 million in revenue, leaving strong potential for upside by a fresh operator.
"The agreement with AVC will enable each party to bring relevant expertise to the joint venture," suggests Coles CEO Steven Cain.
"Over the past 12 months Coles has undertaken an extensive review of its Spirit Hotels business to identify a suitable partner.
"AVC is a highly experienced and responsible operator of quality hospitality venues with their current portfolio of more than 60 hotels. AVC has plans to grow the hotel portfolio in Queensland, which will in turn provide Coles with the opportunity to further grow its Retail Liquor business in that state."
Sources suggest Coles may execute a share buy-back, to facilitate shares for AVC, in order to meet regulator requirements. The position would make AVC Coles' largest shareholder.
AVC was reportedly selected as a partner for its "strong reputation as an operator of hotel venues across Australia" and willingness to invest in its network, as well as the vast access to capital of its primary backer, Kohlberg Kravis Roberts & Co. (KKR), which acquired the former Dixon Group mid-2017, rebranding it to Australian Venue Co.
AVC is steered by CEO Paul Waterson, former GM at Spotless and Healthscope COO, and chaired by Bob East, former CEO of Mantra Group and current Chair of Tourism Australia and Experience Co.
AVC declined to comment on the new venture at this stage.
Thirty-nine of the QVC hotels are under lease to ASX-listed HPI, making HPI its largest landlord. More than half of these are under leases that expire in 2021, with further options, and the advent of QVC is a boon for HPI and the value of the assets, given Coles' reluctance to reinvest in many of its leases over the past decade.
"We welcome an operator that's going to pay attention to the whole portfolio and get the pubs working to their maximum capacity," HPI CEO Don Smith told PubTIC.
Smith confirmed that the lease arrangements will remain unchanged with the new entity, as ultimately still tied to Coles through LIquorland (Qld) P/L, and the landlords will be "very happy" to see QVC take up options on expiring leases.
"We are comfortable because we've still got the same tenant there, we've got the credit rating, but alongside that we've now got a pub operator that wants to run pubs."
AVC has already made clear its intentions to expand upon and optimise the portfolio, giving Coles the opportunity to relocate or open new bottleshops.
The outcome bodes well for Australian hotels generally, both due to the positivity of such investment by a $550bn global investment house, and the opportunity for other entities to look at alternate operations and off-premise structures in Queensland. HTL Property's Andrew Jolliffe says it's a great day for Sunshine State pubs.
"In effect, this is likely to very clearly and very quickly underwrite value augmentation in relation to Queensland hotel assets, where we have already seen great local and interstate interest from well-capitalised investment groups."
The QVC arrangement is still subject to some conditions and landlord authorisation, but leases stipulate transfer can be made to a related entity, which QVC is to Coles. The transaction is expected to complete prior to the end of the financial year.