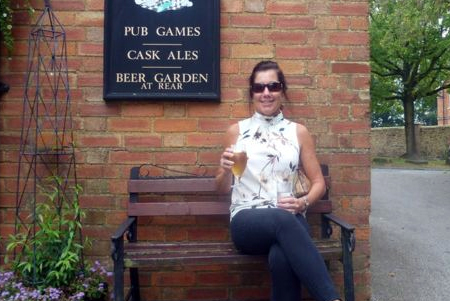 A woman has completed possibly the world's longest pub-crawl, visiting every one of the most commonly named pubs in the UK – the Red Lion.
British personal trainer Cathy Price began the marathon effort after watching the Grand National at a local Red Lion.
"I saw a plaque saying it is the most common pub name," she told the BBC. "I immediately imagined what it would be like to visit them all."
Subsequent investigation found a number of the commonly monikered watering holes within a short drive of her home in Preston.
The mission officially began on 9 April, 2011, and four and a half years later she has enjoyed a half-pint of ale, cup of coffee or a soft drink at every one of the 656 pubs bearing the name the Red Lion.
During the time it has taken, no less than 90 Red Lions have fallen victim to Britain's shifting pub industry, which Price blames largely on the increase in cheap liquor being sold at supermarkets, and restrictions on smoking in venues.
Last Saturday she completed her challenge with a visit to a Red Lion at Northmoor, Oxfordshire.
And her favourite from the list? The Red Lion in Snargate, Kent (below).