Australia's largest pub group has gotten a little larger on its road to independence, looking to shake up Ingham with a big-budget revival of the troubled East Ingham Hotel.
The two-storey pub holds a generous 4,046sqm block, with main public bar, commercial kitchen and bistro, three gaming machine authorities, 25 accommodation rooms, and what was formerly a big-trading drive-through bottleshop, with highway frontage and exit through the rear.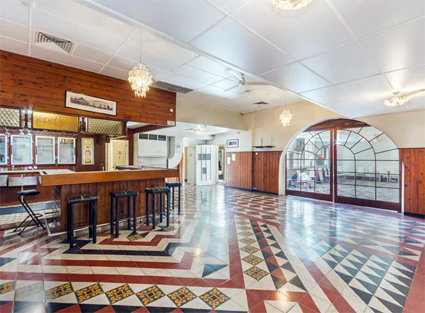 A partnership of the Wynne and Allen families acquired the Hotel in 2008, but ongoing disputes around its operation have left the kitchen and dining areas unused since before they purchased it, and the accommodation underutilised.
In late 2018 the owners decided to put the once thriving pub in the hands of receivers for divestment.
It was marketed by CBRE Hotels' Shane Mullins and Paul Fraser through an EOI campaign.
The subsequent buyers were private investors from Sydney, who came empowered with a lease agreement to Australian Leisure & Hospitality (ALH).
The transaction settled last week and ALH immediately begun was is believed to be a significant renovation, with plans to reopen for business in the first week of September.
While details have not been revealed, the works will undoubtedly include revival of the pub's historically successful bottleshop. The town has had no drive-through since its closure.
Townsville Bulletin reports the group's entry to the town has "sparked concerns" from a number of unnamed pubs and bottleshops in the Hinchinbook region.
Local MP Nick Dametto, of Katter's Australian Party, offered that he respected the employment opportunities ALH might bring, but suggests that when a large corporation "puts their head into" a small town, it leaves people concerned how much revenue will stay in the town.
Dametto has organised a stakeholder meeting for Monday 26 August, defending that local pubs owned by local publicans play an important role and "inject large amounts of sponsorship back into the community".
Conversely, Hinchinbrook Shire Mayor Ramon Jayo suggested investment in facilities such as a resumed drive-through would be "another improvement on the amenities and services in our town".
The Hinchinbrook Shire Council continues works in its 2020 Economic Development Strategy in Ingham's central business district, aiming to make it more attractive and amenable to visitors. Ingham is 100 kilometres north-west of Townsville with population of around 4,300 people.
ALH has offered no further information on its plans in the area, but the new leasehold operation augers well with the recently-announced strategy for its spin-off from Woolworths.
Mullins declined to comment on the deal, except to say "I think it's an exciting time for pubs in Queensland".