Receivers have been appointed at the East Ingham Hotel, as a breakdown in the partnership sees the formerly big-performing pub languish.
A collaboration between the Wynne and Allen families acquired the Hotel in 2008, but disputes over the operation meant it never reached full potential, with the kitchen and dining areas not trading since before their purchase.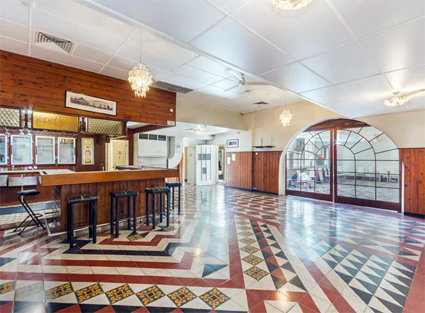 The two-storey pub occupies a generous 4,046sqm block, offering a public bar, three gaming machine authorities, and 25 underutilised accommodation rooms, refurbished in 2012 after storm damage.
It also boasts what used to be the biggest-trading drive-through bottleshop in the region, with highway frontage and exit through the rear.
Ingham is a riverside town of around 4,300 people, 100 kilometres north-west of Townsville, in the Hinchinbrook district. The Hinchbrook Shire Council's 2020 Economic Development Strategy aims to bring a "new wave" of activity to the area, focusing on small business, art and culture, and tourism.
After years of disputes, the partners agreed to hand over to receivers and managers and their bank appointed Grant Thornton Australia, which promptly commissioned CBRE Hotels' Shane Mullins and Paul Fraser to market the asset.
Recognising considerable upside, both historic and potential, Mullins suggests the pub already has what it takes.
"I think there's opportunity in concentrating on a competitive set with gaming, and filling that bottleshop up with stock," he says. "And short-term letting of the rooms upstairs will increase the drive for people to eat on-premise.
"Basically, it just needs to be brought back to being a fully-integrated hotel."
The freehold going concern of the East Ingham Hotel is being offered via Expressions of Interest, closing Wednesday 5 December.