Lewis Group has released figures from its youth employment program, representing tens of thousands of hours of work for jobseekers, as it expands The Fiddler to count a brand new 4.5-star high rise hotel.
Founded in 1957, Lewis Land Group is one of Australia's oldest private property developers, with a portfolio of residential, retail and leisure properties including the Belvedere Hotel in Woody Point and award-winning Fiddler, in Sydney's Hills district.
The Lewis Leisure Futures Employment Program (FEP) is a CSR (Corporate Social Responsibility) initiative aiming to drive job opportunities and growth in communities.
Statistics from the Treasury show general unemployment in Queensland at 6.1 per cent, but youth unemployment, specifically in the Redcliffe Peninsula, at more like 18 per cent.
FEP addresses unemployment rates by training potential local job candidates, with combined face-to-face learning and work experience.
Three-week courses are run onsite at Lewis venues, in conjunction with Allara Learning. Completing students leave with a Certificate III in Hospitality, having become familiar with facilities and job-ready.
This its first year, to date the program has generated over 38,000 hours of employment for jobseekers, and over $250k of government support and incentives for candidates.
"The impact of our Futures Program has been unparalleled given we have saved the government 150 years' worth of welfare payments," says Lewis Land director Brad Jenkins.
"Although the New South Wales unemployment environment is different to Queensland's, we still place an importance for first-time job seekers to secure a sense of financial independence, especially during the early development stages of their careers."
From growth at The Fiddler and The Belvedere, stemming from recent renovations and "a more primary focus on the local community", 24 roles have been created at the Belvedere, and 20 at The Fiddler.
25-year-old Tracey Evans-Harvey has an intellectual disability. Since undertaking the course, at The Fiddler, she has been working as a Food & Beverage Attendant in the bistro part-time for around a year and speaks of finding confidence in working.
"The nature of the hospitality industry is ever-changing, and with the majority of our staff aged between 18-35 we offer training and support to what is usually a person's first job," says Jenkins.
"We have seen people kick-start their careers in hospitality to then transition to other jobs, and while the industry may not suit everyone, we recognise that it's a great gateway into other professional roles where they can easily apply what they have learned with us.
"Our initial target was to reach 100 people by the end of 2019, which we are set to achieve, and we're likely to set a similar number for the next few years."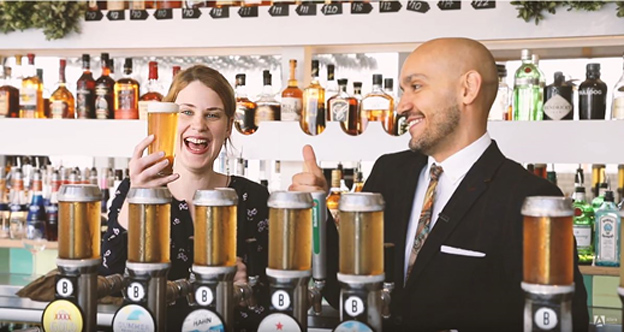 In separate news from the Group, The Fiddler has unveiled its all-new Mercure Sydney Rouse Hill, featuring 78 modern guest rooms, including a mix of deluxe, family, and suites.
The Fiddler is a stalwart 19th century Rouse Hill pub that underwent a major redevelopment in 2010 at the hands of Lewis Group, which has continued to develop it, achieving an award-winning venue in one of Sydney's rapidly growing regions.
"Sydney's north-west is booming, and the opening of this new internationally-branded mid-scale hotel signifies Accor's confidence in this bourgeoning pocket of greater Sydney," says Accor's Chief Operating Officer Pacific, Simon McGrath.
Rouse Hill joins a global network of over 800 Mercure hotels worldwide and 50 across Australia and New Zealand.
The Mercure brand and the partnership are "a natural fit" for the Group, says Lewis CEO Chris Calvert, retaining The Fiddler's offer whilst tapping into new corporate and leisure markets.
"This play and stay precinct is the number one accommodation and entertainment venue in the Hills district, if not broader Western Sydney."
Lewis Land Group is celebrating the opening of Mercure Sydney Rouse Hill with an offer for guests to save 15 per cent off the best available rate.