The Rocks Brewery & Bar comes to market in a unique opportunity, as The Rocks-based brewer pares back in a "different direction".
Established in 2008, Rocks Brewery has enjoyed significant penetration in the Australian craft beer market, and this saw the company expand into its own brand-new brewery facility in Alexandria in late 2013.
The custom-built brewery is within an attractive two-storey building in Alexandria's Sydney Corporate Park, and adjoins an extensive bar with industrial fit-out and commercial kitchen.
The bar and bistro averaged almost $60k in weekly revenue for 2016, and catering to a thriving day trade courtesy of the myriad of surrounding businesses as well as the increasing residential population, it offers considerable upside opportunity for an offering beyond the "cost-effective" food solution currently offered.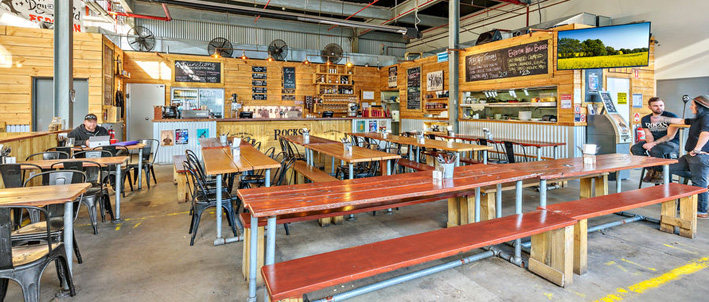 Above the bar, over half of the first floor is not currently used for trade, including a private balcony with sweeping city views.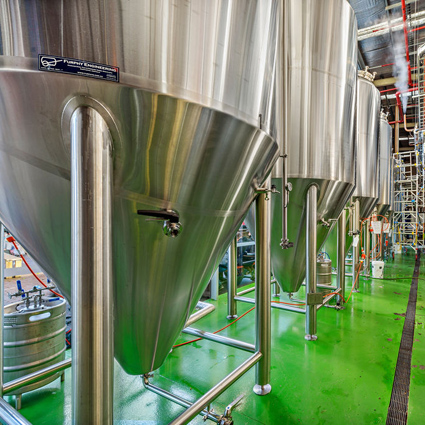 But the state-of-the-art high efficiency brewery is clearly the star of the show, the turn-key operation representing a rare offering in a beer market charged with growth, with the potential to see an enterprising hospitality group expand its repertoire and skillset with a ready-made pub-brewery.
Rocks Brewery CEO Mark Fethers announced changing circumstances with his collaborator at the Alexandria site, former McDonalds store owner Simon Osborn.
"My business partner Simon and I started this journey in 2013 and are proud of what we have achieved," notes Fethers. "A lot of water has run under the bridge since then and we are now in different stages of life.
"We have decided it's time to sell and move in different directions … nothing bad, we're still mates."
The leasehold interest is just four years into a 10-year agreement, with a further 10-year option and fixed annual rental reviews of three per cent. The business has operated on a Liquor Producer Wholesaler licence.
The bar, brewery and office occupy 754 m² behind a glass façade overlooking the courtyard, around 800 m². The lease includes nine designated car spaces and many more available within the complex.
Rocks Brewery & Bar is being marketed by Ray White Hotels' Blake Edwards, who made particular mention of the "wholesale opportunities" around the cost of a craft beer.
"Making beer is a lot cheaper than buying it off a supplier and I think there will be many hotel or hospitality groups who might like to develop their own product in-house and secure a low-cost beer supply, which can in turn enhance the gross profit in other venues.
"A keg of beer costs about $90 to produce and about $250 to buy wholesale. It makes sense to brew your own."
The site is on offer via an Expressions of Interest campaign, closing Thursday, 13 July.