It has been confirmed the team behind Newtown's Mary's Burgers will soon reopen the iconic Lansdowne Hotel as a new-look live music venue.
The heritage-listed Lansdowne Hotel was one of Sydney's institutional band pubs, located close to Sydney University and presenting a plethora of Australian and international rock acts over many years.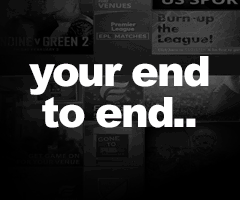 The classic sticky-carpet pub closed in late 2015, ending 82 years of service that saw thousands of bands tread its boards. The closure marked yet another victim in the post-lockout downturn in patronage that claimed too many live music venues.
At the time, it was reported that the grungy hotel would be re-purposed as a residence, performance space and studio for 200 dance, theatre and music students of AMPA (Academy of Music and Performing Arts).
But instead, it has been acquired by Jake Smyth and Kenny Graham – the guys behind Newtown's uber-trendy Mary's Burgers, and co-owners of Paddington's Unicorn Hotel alongside Young Henrys' legend Oscar McMahon.
Furthermore, Matt Rule, former operator of the similarly ill-fated Annandale Hotel, will book the bands at the Lansdowne's reincarnation.
The pub has been undergoing a "massive renovation" since February, with hopes to open the new offering in time for the June long weekend. The ground floor of the four-level pub will be home to a public bar, with lounges and a kitchen serving pub-grub, with the live music going on upstairs in an upgraded but intimate space. The group plans to continue accommodation on the third level.
The foodie partnership of Smyth and Graham has a definitive plan to make a success of the iconic Lansdowne – sans poker machines, as Smyth says they "fucking hate them" and not courtesy of the live bands, as Graham concedes they are "not expecting to make money out of live music".
Instead, the pair are aiming to initiate programs to actively connect to the local community, hoping to make the Hotel a destination, and place for students and patrons to congregate before and after the bands.
Sydney's Lord Mayor, Clover Moore, praised the new initiative and plans to honour its traditions.
"I'm really encouraged by this news. To see an iconic venue like the Lansdowne returning feels like it could be a real turning point for live music in Sydney.
"It's a good sign for Sydney's music community the new owners are keeping the Lansdowne's long history in the Sydney music scene alive with a meaningful focus on live music. We're looking forward to working with the new owners whenever we can."
The Hotel will operate under a 3am licence, and is poignantly outside the dreaded lockout catchment.