It has been revealed that over 1,200 pubs have closed in London in the past 15 years, thought to be due to progressive conditions in what is Europe's largest city.
Research by CAMRA* shows the number of pubs in London fell from 4,835 in 2001 to 3,615 last year, representing a drop of over 25 per cent.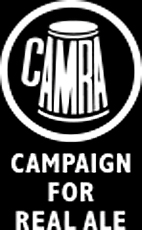 Some London boroughs, such as Barking and Dagenham and Newham have seen more than half of their public houses close in the period, and many more (Croydon, Waltham Forest, Hounslow, Lewisham) have seen more than forty per cent shut the doors.
The only precinct to report an increase in pub numbers was Hackney.
London mayor Sadiq Khan has pledged to carry out an audit of the number of pubs as part of his cultural infrastructure plan, aiming to identify what London must do to sustain its future as a cultural capital.
It is believed the decline in pub numbers can be attributed to the net effects of rising business rates, conflicts associated with residents and developers, and changes to development rights in 2015 that allow some projects to proceed without planning permission.
Mayor Khan is reportedly "shocked" at the figures, noting the importance of the industry to the populace.
"The Great British pub is at the heart the capital's culture. From traditional workingmen's clubs to cutting-edge micro-breweries, London's locals are as diverse and eclectic as the people who frequent them.
Regional director of CAMRA for Greater London, Geoff Strawbridge, believes the industry is more than just tradition.
"Pubs play a vital part in many people's lives, providing a place to meet and socialise and feel part of a community."
*CAMRA (Campaign for Real Ale) is a consumer advocacy group that believes pubs play a crucial social role in UK culture as the centres of community life. It is made up of thousands of volunteers who work to further its aim.