Listed landlord HPI is making hay in the Sunshine state, offering up two of its Coles-tenanted pub freehold investments.
Capitalising on the continued bullish market conditions, HPI (Hotel Property Investments) has listed the freehold of its Hotel Allen in Townsville, and Grafton Hotel in Cairns. Both are operated by blue-chip tenant Coles' Spirit Hotels, which runs around 89 pubs across several states.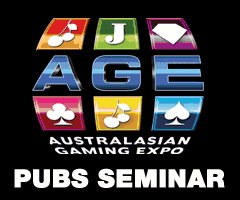 HPI is the spin-off of the passive freeholds held by Redcape Hotel Group, with a portfolio of 44 hotels, 43 of which are leased to Spirit, making it the supermarket-backed group's biggest landlord.
Leases at both the Allen and Grafton are in place until mid-2021, plus options, with fixed 4 per cent annual rental increases. The lease periods open the possibility of reversionary value by an incoming operator.
Townsville's Hotel Allen occupies a large 6,186 m² site with three street frontages, close to the CBD and The Strand beachfront promenade, with potential to develop or reposition, even execute a staged mixed-use precinct.
Cairns' Grafton Hotel occupies 3,968 m² on the Bruce Highway, part of a major residential growth corridor and local development that includes retail and commercial property, and an IGA shopping complex.
Both towns hold significant baseline populations throughout the year, and significantly, both are not heavily reliant on the mining sector, which has seen downturn in a number of Queensland regions.
The divestments closely follow the record-setting similar sale earlier this month of the Mansfield Tavern in Brisbane, also tenanted by Coles' Spirit Hotels, which sold in just a week, at a 5.8 per cent yield.
"We have watched closely the compression of yields in the sector and are looking to leverage the current market to maximise value for security holders for the longer term," proffered David Charles, HPI MD and CEO.
HPI has engaged CBRE Hotels' National Director Daniel Dragicevich and Queensland Directors Paul Fraser and Glenn Price to market the Allen and Grafton freehold investments, which they note are underpinned by Queensland's licensing laws tying retail liquor stores to hotels.
"The freehold hotel market has become a national marketplace in the past seven years, with many investors from the southern states and from the west purchasing assets in Queensland," suggests Fraser.
Both properties are being sold via Expressions of Interest campaigns, closing Wednesday 26 April.