The purveyors of good time are divesting their newly renovated West Village pub and accommodation in Sydney's inner west.
Well known publican Locky Paech and business partner Dr James Bodel are GoodTime Hospitality. The group has owned and operated the hotel under management for less than three years, purchasing the White Cockatoo through CBRE in late 2014.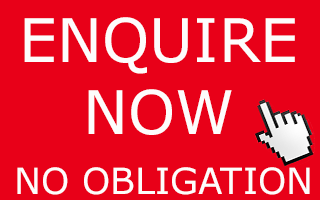 They immediately executed a broad $2m renovation and refurbishment, integrating a nod to the building's heritage with some modern on-trend additions. Work included opening up the pokey ground floor public bar with the integration of the adjoining building, ramping up the food offering and down-playing the gaming profile, and relaunching as West Village.
The three-level Village sits on a 696 m² site across two separate titles, immediately adjacent to Petersham train station. The site's size, flexible zoning, generous FSR and height approval offer scope for further development.
It incorporates 21 rooms, which benefit from its proximity to Sydney University and RPA Hospital, in an area with a distinct undersupply of accommodation. These represent a separate opportunity for the hotel, with potential to increase their focus, or reposition them as boarding house or student accommodation. Goodtime has recently had discussions with a third-party accommodation provider to lease the rooms.
The Parramatta Road 'Growth Corridor' plans will additionally see around 27,000 new homes and 50,000 jobs to the area. Based on recent residential transactions the Hotel's underlying land and building value is estimated at $4.5m, and price expectation for the West Village is north of $7.5 million.
It is being marketed by CBRE Hotels' Daniel Dragicevich and Sam Handy, who have orchestrated a run of similar sales, such as Newtown's Botany View Hotel to Paddy Coughlan and Sydney Park Hotel to Ray Reilly.
"The West Village presents exceptional value for an incoming operator, particularly when measured directly against most of the inner-city pub transactions over the last 12 months," suggests Dragicevich, CBRE national director.
"It over-delivers against all of the major purchaser investment criteria in terms of profitability, yield, upside, location, condition, underlying land value, development potential and the size of the trading footprint."
The pub's closest competitors are the Oxford Tavern, now operated by Dixon Hospitality, the Bald Faced Stag and the Taverner's Hill Hotel, which have each sold their EGMs, totalling 63 machines. Its proximity to the station and Petersham RSL likely represent further opportunity for an incoming operator to build on its gaming profile, currently comprising eight EGMs, without smoking solution.
The West Village is being offered via Expressions of Interest, closing Thursday, 20 April.