Brewing giant Heineken has been given the nod to secure nearly 1,900 British pubs from Punch Taverns.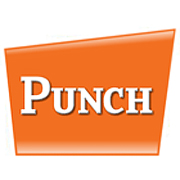 More than two years in the making, the monster deal will see more than 3,200 pubs in the Punch portfolio split between Heineken and Patron Capital, in a total deal worth around AU$650 million.
The Dutch brewer, which already owns 1,100 pubs in Britain, will be bringing into the fold another 1,895, while Patron will add to its collection the remaining 1,329 pubs.
Having negotiated a deal in recent months, the acquisition fell to the UK's Competition and Markets Authority (CMA) to determine if it posed significant competition concerns.
The CMA subsequently voiced that there were 33 areas where Heineken's acquiring the Punch pubs would undermine patron choice.
Heineken adjusted its proposal and offered to sell 30 pubs in the disputed areas.
This lead to a preliminary investigation by the CMA concluding the deal would not affect competitors from selling their products, and that the new owner would be unlikely to reduce choices of beer and cider for fear of losing business.
This means the mega-deal will not be subject to further in-depth competition probes.
"The CMA is satisfied that its concerns have been addressed and has therefore decided that the merger will not be referred for an in-depth Phase-2 investigation," said the CMA in a statement.
Heineken will reportedly pay around £300 million for its share, as well as take on £960 million of Punch Taverns debt, bringing its outlay to just over AU$2bn. A spokesperson said they welcome the news from CMA and are eager to proceed.
"We, therefore, expect to complete our acquisition as planned by the end of August."
The Competition watchdog also concluded that the nearly 1,900 Punch taverns had limited effect on the market, representing just four per cent of Britain's flotilla of around 47,000 pubs.