Queensland's controversial ID scanner system has seen global headlines, for the wrong reason, after honorary Aussie Prince Frederik of Denmark was denied entry to a Brisbane bar.
Last Friday, just before midnight, the 49-year-old Prince and his entourage fronted Brisbane's trendy Jade Buddha Bar at Eagle St Pier, only to be turned away for not having valid identification.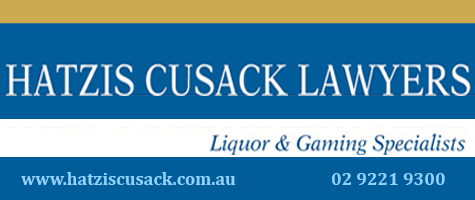 The Prince was famously wedded to Tasmanian 'commoner' Mary Donaldson in a fairytale scenario in 2004, after meeting at Merivale's Slip Inn during the Sydney 2000 Olympics.
Visiting Brisbane prior to the Hamilton Island Race Week yachting regatta, the Prince was out in Brisbane's waterside precinct, and determined to go for a drink at Jade Buddha's.
Co-owner of Jade Buddha Phil Hogan attempted to sort out the fiasco, but it required the intervention of Queensland police from the Dignitary Protection Unit to establish they had the authority from OLGR to override the scanning requirement.
Officers returned to the hotel with Frederik and companions and established right of entry.
The Prince's dilemma clearly the thin edge of the wedge, operators are reporting being forced to regularly turn away people that don't carry the clout of international royalty.
"It's a stupid law. We always thought it was going to be a nightmare,'' Hogan told the Courier Mail.
The new laws have been in place since just 1 July, and have come under extensive criticism, due to their blanket approach and inability to deal with hiccups, such as international passports failing to fit machines, or middle-aged royalty not carrying a driver's licence or passport.
The regulation forces venues trading beyond midnight to scan a suitable form of identification for every person that enters – from 10pm. Over 30 venues have forfeited their late-trading authorisation rather than be subjected to the expensive and frequently patron-repelling requirement.
Queensland Attorney-General Yvette D'Ath recently admitted there are "teething problems" with the system and slated consultation with licensees to review the rollout.
But One Nation, a bastion for tolerance and libertarianism, has vowed to shoot down the scanner system should it wrangle enough seats at the Queensland State election, due to take place by early May 2018.
One Nation released a policy statement to AAP saying if it has the power it will abolish both the ID scanners and Safe Night Precincts, in favour of an across-the-board closing time of 3am.
State party leader Steve Dickson says enjoying drinks with a friend is part of being a Queenslander and that the populist policy would be not negotiable if they won the handful of seats that could give them the balance of power in the case of another hung parliament.
"One Nation wants to stop criminalising the sale of alcohol and normalise the role and place of hotels and licensed premises in the Queensland community," Dickson told AAP.