Amid the flood of ultra-modern, ground-breaking boutique beers entering the market, Australian entrepreneur Toney Fitzgerald is reviving a long-forgotten brand from Australia's colonial past.
Boasting business savvy and grit but little or no knowledge of making beer, Fitzgerald enlisted acclaimed brewer and judge of fine brews Neal Cameron, who spoke with PubTIC about the hops and downs of recreating a century-old format.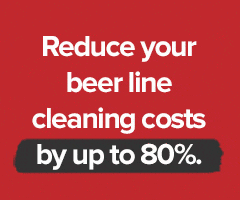 "I generally detest the pseudo resurrection of old brands, as they are indubitably led by marketing teams with an eye to generating nostalgia in the prospective buyer rather than offering a genuine consumer experience," replies Cameron.
"In almost no instances that I can think of was there any real attempt to recreate anything like the old beer. In most cases I would suggest that the beers would not be suitable to modern palates."
Walkers Brewing Company operated from around 1895 until 1926 under devotee James Walker, and was once a serious player in the NSW beer market.
Fitzgerald chanced upon a photograph in Orange library of the long-forgotten brand, featuring a horse-drawn delivery cart with men in bowler hats. He had long considered getting into boutique beers, recognising opportunity in the current market.
Back in 1998 he did same with business coaching service Coach U, which he bought the rights to distribute in Australia, built into a thriving operation, and sold back to the US parent three years later.
The quest for Walkers saw him scour New South Wales and even engage the media in the hunt for descendants, before finally a great-grandchild of James Walker got in touch and eventually provided the man's brewing journal notebook and 15 original beer labels. He was now able to engage an expect such as Cameron to turn these from written account to real ale.
"Toney is deeply engaged with the history of the brewery and its people," offered Cameron. "He has spent a huge amount of his time over the past decade researching the Walkers brewing family. He has visited the surviving family in their home in Vaucluse, dug up peoples' back gardens in Orange on the site of a Walkers brewery, and tracked down volumes of historical memorabilia about the brand.
"It is from the notebook that we've made the Walkers Special Pale Ale. I have kept as close to the original as possible, but in most cases only quantities are stated rather than varieties of malt or hops.
"I think therefore that this is about as genuine as you can get."
Fitzgerald's commitment is all the more impressive given his hurdles; in 2012 he was struck down with cancer, which plagued him for some time before he regained his health. During this period he established the necessary trademarks and business planning, and now has a product into its second brew.
"At the start of next year I want to open up a restaurant and craft beer bistro," said Fitzgerald. "I want Walkers to be a formidable and famous brand again."
He hopes in time to buy and restore the site of the original Walkers brewery.