Icon of the outback the Daly Waters Hotel, has been sold for an undisclosed amount that included the untold number of women's bras and undies adorning the walls.
The Daly Waters pub – as profiled in PubTIC magazine – is one of the legends of the red centre, located hundreds of miles from anywhere. The pub is the only watering hole in the former stock-driver stopover town, with its history of murders and shootouts in the streets.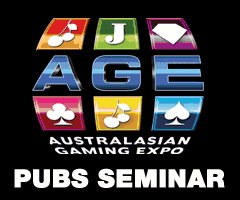 For the past 18 years it has been lovingly run by Lindsay Carmichael and Robyne Webster, who have worked hard to make it a fun, family-oriented stop.
The pub counts 'locals' from all around, including Darwin, just 640 kilometres north, and a growing number of tourists journeying through the Top End.
"Once, there would be days during the wet when we'd see no more than half a dozen people. But now, we're always busy," Robyne told PubTIC's Greg Smith.
"We've also worked hard to build a good reputation for our food. We've won lots of awards, and our reputation is spreading amongst the caravanners as well as the locals."
After too many years sweating it out in the outback doing 80-hour weeks, the Daly was put to market by the couple early in 2016, beginning the journey to find the kind of replacement the institution needed.
Beyond its quirky exterior, which includes a busted helicopter on the roof and a "soovynears" stand next to the front door, the old pub is famous for the hundreds of items of ladies' underwear nailed to just about every surface around the bar.
This tradition is believed to have begun courtesy of a bet between a tour bus driver and a female passenger 30 years ago, and has become a badge of honour for bold women passing through the town.
The sale price and purchaser of the Daly Waters and its eclectic décor were not revealed, nor the burning question of whether the new owner would embrace the tradition of the bra.
But Carmichael told the ABC he thinks the new operation will likely make use of the opportune "blocks of land that've got nothing on them" attached to the pub, in the Stuart Highway town of 50 people.
PubTIC was unable to make contact with Lindsay or Robyne prior to publication.