Years after its closure, former guard Fady Taiba is suing Bar 333 and his employer, Prime Security, over injuries sustained in a coward punch by a drunken finance worker.
On the evening of Friday, 6 September 2013, Taiba was working solo at the door of busy George Street venue Bar 333, and refused entry to a noticeably intoxicated James Longworth, admin worker for an investment bank.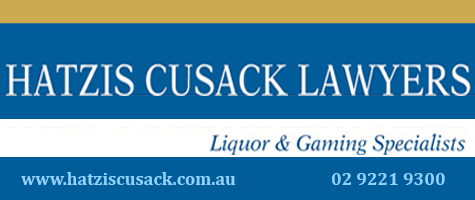 Shortly after the denial of entry, while Taiba was distracted with another matter, Longworth, who can be seen in CCTV footage loitering with friends near the door, suddenly lunges and strikes Taiba in the side of the head, and immediately runs away.
The guard was knocked to the ground, hitting his head and sustaining a traumatic brain injury. Part of his skull had to be removed in surgery and he spent 19 days in a coma.
Longworth faced court in early 2016 and was convicted, sentenced to a minimum of three years. During his sentencing, the court heard how Taiba continued to suffer seizures and could no longer work as a guard or do many everyday activities.
Taiba is now suing his former employer, Prime Security, and the operator of the pub, Ryan Brothers Liquor Sales, for negligence. The claim relates to his injuries and their aftermath, including lifelong scars, as well as costs and interest.
His statement of claim with the NSW Supreme Court says the venue had a history of violence, stating Taiba was "frequently exposed to dealing with hostile, aggressive and violent persons attempting to enter the hotel". The claim makes special mention of Taiba working by himself on the door "at all relevant times".
Employers have a fiduciary duty to care for employees, and "foreseeable" risk of harm must be minimised. Beyond this, venues with a history of violence are also required to construct an appropriate 'plan of management'.
Prime has rejected the claim, pronouncing in a statement that it "cannot be held legally responsible for the criminal conduct" of Longworth.
But the issue is not one of legal responsibility, but of civil liability, in particular its management of the risks to employees. As a security guard, the question of training and conflict resolution skills may also be a factor.
Ironically, despite its statement, the security company is suing the venue over responsibility, and is being sued right back.
The Civil Court will determine what is an appropriate amount for the claim, and the percentage of contributory negligence to be attributed to parties involved.
Civil Court operates differently to criminal courts, and Taiba does not need to prove beyond a reasonable doubt that Prime had a fiduciary responsibility to keep him safe, only that they had some responsibility.
The case will look closely at both the plan of management and the incident register* and if it is shown the company was lacking in its duty of care, the outcome could be harsh.
Presuming there is a case to answer, the Court will most likely apportion a percentage of contributory negligence to parties, which could include Taiba himself if it was deemed he was not following guidelines put in place for his own safety.
The Ryans may yet see some of the negligence attributed to them as the venue's owner, despite the fact that it had contracted Prime to protect its law-abiding patrons.
A contributing factor to a venue being drawn into such matters of negligence can be the continual downward pressure on the hourly rates of guards, in the pursuit of cost savings.
In a clear case of 'you get what you pay for' the rates paid for suitably trained and sized guards also buys the kind of experience and resolution skills and training that can pay for itself through an appreciable decrease or even lack of incidents.
*Manual incident registers are typically required to be kept (in NSW) for three years, unless stipulated otherwise by a Court. The history of this initial incident in the Courts will likely have seen the records' preservation ordered, meaning they will still be available for the Civil case.