Following plenty of interest and multiple written offers, Peter and Emma Braithwaite are off to tour the sub-continent as they pass the mantle of their beloved Commercial Hotel to industry newcomers.
The Braithwaites listed their big corner pub in Boolaroo in March, Peter telling PubTIC at the time it was "time for us to move on to something new".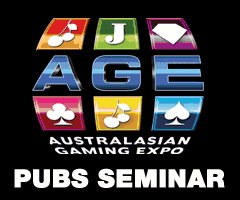 Peter began his professional life as a butcher's apprentice, and the self-confessed larrikin admits he began in pubs largely due to a conversation with a publican – with whom he is still friends – along the lines that if his mate could do it "this pub game must be easy".
He worked as a manager then licensee with pubs in inner Sydney before buying his own first operation in the central NSW town of Mandurama, working two "hellish" years during the worst drought in a century, alongside girlfriend at the time, Emma.
Selling that business, Peter worked another few years for Sydney groups before securing the Commercial under receivership. Taking the keys, the couple found the struggling business held less than a thousand dollars of stock.
Better part of a decade later, they have built the prominent pub on the corner of Main Rd and First St into a popular local, turning over around $30k/week.
And while this tract of the Lake Macquarie LGA is experiencing dramatic growth, with thousands of new homes in planning or under construction, Peter says the time is right to move on.
"Now, I want to go to the next step – the next pub up. I'm really proud of what I've achieved, and happy for the new owners, who are first-timers coming in, that they're starting on a really good base. I really hope Jo and Delia take it to the next level.
"After eight years at the helm, I'm taking the wife and children for a seven-week trek through India, ending up in Sri Lanka. Have a full break from the hotel industry. Then in the new year I'll be rolling the sleeves up and plotting my next adventure. I won't leave any stone unturned!
"If you're selling a hotel –  I would say Blake's your man. He's been fantastic through the whole process and done an extremely good job."
The Commercial was marketed and sale price approaching $2.5 million negotiated through Ray White Hotels' Blake Edwards and Xavier Plunkett, who report no shortage of interest given the health and prospects of the business.
"The purchasers identified value in the impending population growth in the immediate area," said Edwards.
"Entry-level coastal assets like this are particularly coveted among buyers due to their scarcity, and we received over 50 enquiries and three offers in writing during the campaign."