A gaming room employee of the Young Australian Hotel has been sentenced to nine months' jail and ordered to repay $12,957 she stole over a period of nearly two years.
29-year-old mother of two Ashlee Walker appeared again last week before Bundaberg Magistrates Court, over charges relating to the theft of money between August 2015 and March 2017.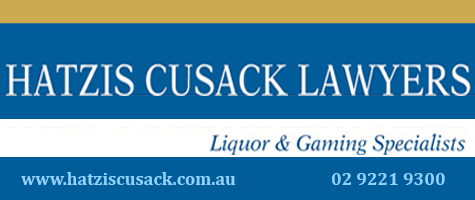 Earlier this month Walker pleaded guilty to the charges of stealing as a clerk/servant before Magistrate Belinda Merrin, and the matter was adjourned for sentencing consideration.
Walker had been employed in the gaming area of the Hotel and admitted to stealing amounts of $500 or $1,000 while collecting the gaming takings.
She subsequently gambled all the stolen money away at other venues, and proffered to the Court that she had a gambling problem. Her defence lawyer Rian Dwyer presented precedents on sentencing and appeal judgments, asking that no conviction be recorded.
Dwyer suggested the case's publicity had been widespread and that his client was paying in assorted ways.
"There have been consequences for her and will be further. She is not in a financial position to repay."
But Magistrate Belinda Merrin determined that a non-conviction was not appropriate to the case, and was moved by a victim impact statement presented by the Hotel's owners Harry and Margaret Bonanno.
"You were given a position of trust and you breached that," deemed the Magistrate.
"You stole a significant amount of cash from your employers. Mr and Mrs Bonanno feel betrayed."
A conviction was recorded and the money must be repaid to the Bonannos, which Merrin noted Walker has "no immediate prospect" of being able to do.
She was sentenced to nine months, suspended for 18 months. The maximum penalty allowed for the offence is ten years' incarceration.