After "years of unsolicited approaches" Geoff Moulding is selling his big-potential Royal Hotel, overlooking Bondi Beach.
The Royal is a Bondi Road staple, with a long history in local folklore and ownership.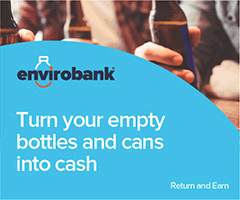 In 1907 the founding meeting of the historic Bondi Surf Bathers Life Saving Club took place at the Royal, and in 1966 it hosted a scene from the kitsch Australian cinema classic, They're A Weird Mob.
Moulding has held the deeds to the Federation pub for 40 years, witnessing firsthand the tide of gentrification and increasing international focus on Australia's most famous beach.
The multi-storey brick pub sits on a generous 1,327sqm block at the gateway to Bondi Beach, some distance from any direct competitors.
It incorporates a public bar, a three-room manager's office, and gaming room with 19 EGMs, with recent successful application for up to 21.
There are also 19 accommodation rooms set up to hold around 80 backpackers, some offering ocean views over Bondi. A 1.4:1 FSR brings in (STCA) the potential for redevelopment, in an area leading Sydney's supercharged rates per square metre.
Moulding has enlisted JLL Hotels' John Musca to market the pub, which awaits renovation, with "huge scope to remodel and position".
PubTIC spoke with Moulding, who declined to comment on the exit after such a long tenure.
The Royal Hotel Bondi is being sold by private treaty, offers due by Thursday 2 November.