Sydney stalwart publican Bill Smith has teamed up with Sam Smith to buy 'locals pub' the Alfred Hotel, in city-fringe Camperdown.
Established in 1939, the Alfred was originally the Grose Farm Hotel, built in Art Deco style with curved walls and parallel lines, and the quintessential wall tiles, in burnt yellow and green.
Situated on Missenden Road, between hospitality-mecca King St and bustling Parramatta Road, a short walk from both Royal Prince Alfred (RPA) Hospital and Sydney University, the Alfred is one of the best-kept secrets of the inner-west.
"It's got such a lovely feel to it," gushes Bill Smith – owner-operator of Waterloo's Abbott's Hotel.
"There's a beaut period public bar at the front that hasn't been touched. It's quite reminiscent of the Old Clare."
Bill has watched pubs on the outskirts of Sydney evolve from post-swill workman's hangouts to craft-peddling hipster hideouts, and speaks of the eclectic mix seen at his Hotel in Waterloo.
The Alfred leasehold operation was purchased through Manenti Quinlan, Bill bringing his 26-year-old son Sam into the fold as a partner, stealing him away from Peter Caligeros' mentorship at his Trinity Bar, purchased mid-2016.
"At the moment, it's a locals' pub that also gets a lot of business from nurses and doctors from RPA," offered Sam. "It's somehow got a country feel to it."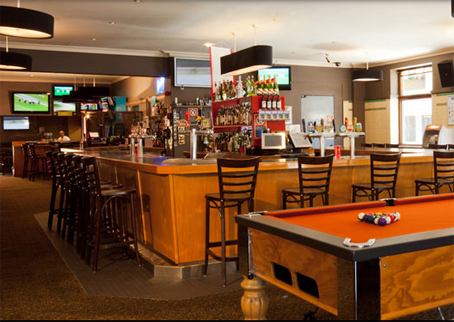 While the Smiths plan to restore and leverage the charm of the old pub, they also intend a modernisation that should resonate well with the population of the area.
Bill has engaged renowned pub designer Paul Kelly – who coincidentally has his own fond memories of the Alfred – to reinvigorate its potential with a carefully structured redesign of the space.
"We had a great day today, meeting with Paul at the new place for a tour and talk about plans," says Bill. "Paul's first son was born at RPA, and he ducked over here for a beer (or two) after, and has fond memories.
"We want to bring the front of the pub back to its true heritage … a real old-school look, reflecting the period. That will move into a smarter food offering with a more modern footprint at the back."
The focus on f&b will be championed by pub kitchen superstar, Mitch Davis, devotee of 'low & slow' and advisor to many pub groups through his Fork & Schooner consulting business. The bar will offer a mix of craft and traditional beers, with a comprehensive wine selection.
The new menu may also semi-regularly feature the very theatrical stylings of Davis and BadAss BBQ partner Michael Willcocks, slow-cooking meats throughout a lazy Sunday, in the beer garden.
Holding a 24-hour licence, the Smiths see great potential in the off-King St pub running a classy late-night food offering, capitalising on locals and shift workers from both the hospital and nearby venues.
Bill says he's very pleased that his next generation is furthering his career in hospitality, and in the potential at their joint venture.
"It's exciting to think so many people have such loyal memories of the pub. We can't wait to see how they react when we spruce it up a bit and put some love into it."