Increased awareness of the issue of sexual harassment has given rise to initiatives in licensed venues around the world, aiming to let venues assist the innocent.
Several such initiatives have begun in Australia, following the lead of UK and the USA. Last year in Britain, a council began a scheme whereby customers (typically female) could 'Ask for Angela' at the bar, and staff would know the person needed help getting out of their situation, such as a bad date or unwanted attentions.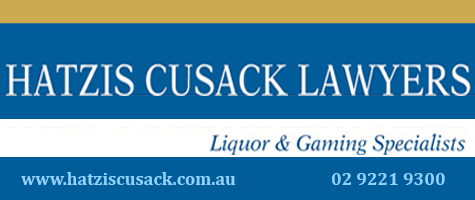 Late last year in Melbourne, a group of licensed venue managers and bartenders began their 'anti-sleaze network'.
Rose Gaumann of Fitzroy's Kent St Bar launched the scheme, putting up posters encouraging anyone experiencing 'creepy or frightening' behaviour to alert staff, who would handle it. The complaint could arise from the person's own experiences, such as a Tinder date, or something overheard.
The "Well Fuck That" poster reportedly got a lot of positive feedback from patrons, giving many the confidence to act and leading to a reduction in serious incidents.
The program has spread to other Melbourne venues, and a private social media page has been created to describe those accused of poor behaviour, to help prevent repeat offenses in other venues.
In NSW, the Wagga Wagga Liquor Accord followed the UK's lead, rolling out the 'Ask for Angela' program to all licensed venues in the precinct.
Staff have been educated on potential courses of action, including arranging safe transport from the venue, notifying police, or referring support services.
Minister for Racing Paul Toole praised the program, and the history of local solutions to problems.
"This campaign confronts an emerging issue and provides a unique community solution to help tackle the problem and increase safety in venues.
"Our liquor accords play a key role in the NSW Government's approach to liquor regulation. Liquor accords have had great success in reducing alcohol-related violence and anti-social behavior through tailored local initiatives."
But predating the Wagga Wagga news, one Newcastle venue had its own plan to save any nervous patrons criticised for appearing to not take the matter as seriously as it should.
Signs placed in both the male and female toilets told users feeling uncomfortable with their companion at the venue to order a 'Blue Crown Bitter' or Cocktail, and staff would "handle things discreetly and professionally".
The signs had reportedly received positive comments, only "a small number of complaints", and even prompted a few Blue Crown orders, until a photo of the sign in the mens' room was posted to social media, prompting a media flurry of alarmist finger-pointing.
Management of the Crown noted that they were "not intended to be disrespectful in any way towards campaigns that promote sexual violence awareness and personal safety" but removed them anyway.
Interestingly, a survey by The Herald found 70.32 per cent pf 1,206 respondents did NOT agree the signs should be removed.
*Workplace law in most states places a legal responsibility on employers to ensure employees are safe in their place of employment. Programs such as Ask for Angela foster bystander intervention, where a greater moral responsibility is put on all to act rather than ignore social problems.