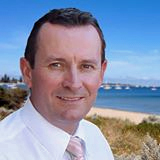 West Australian Opposition leader Mark McGowan has come out in support of licensing reform, amid claims WA Police and Health departments are quashing industry.
A news conference in late January fronted by McGowan and prominent Perth hospitality venue operator Scott Taylor, heard of systemic objections by the departments, resulting in "at least 12 months between [starting] a project and actually opening the doors".
McGowan went further, issuing a release and posting on social media, calling on the Government of WA to give equal weight to the representation of tourism bodies as Police and Director of Public Health in licensing determinations. He also suggested a category be added to the public interest assessment that takes into account a venue's tourism, community and cultural benefits.
"If we want a more vibrant culture in our city and communities, we need to move away from this one-size-fits-all approach to liquor licensing."
WA Police responded by telling media they involved themselves in less than 18 per cent of the 1,713 new liquor licence applications they assessed in 2014 – a figure of 308 objections.
However, Government figures show there were only 225 new licenses applied for last year, from which were granted: nine for small bars, 14 for taverns (restricted), three for hotels, and none for nightclubs.
AHA WA CEO Bradley Woods has been outspoken on the issue, suggesting that the community has a right to be "very concerned" when Police statistics distort reality.
"Statistics can be trotted out by anyone, but the reality of WA hospitality businesses is that for nearly a decade they have been hit by unnecessary costs and targeted objections – all designed to reduce the public's access to hospitality."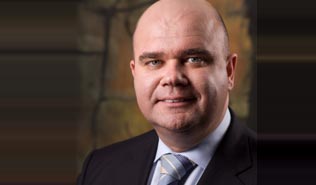 An example objection is that which was put forward against Imperial Group's fine-dining restaurant The Garrison, at the magnificent National Anzac Centre on Mt Clarence. WA Police proffered to the Director of Liquor Licensing Barry Sargeant that without conditions "public disorder or nuisance would be likely to result".
"The interventions of the Police Commissioner and the Executive Director of Public Health are well intended, but sometimes poorly targeted," said McGowan. "I know alcohol abuse in our community is a big problem, but kneejerk licence rejections are not the answer.
"In fact, it's arguable that allowing more intimate, small-scale and sophisticated licensed venues could be part of the solution."