The commanding Hotel at the centre of the town of Trundle has come to market, overseeing the widest main street in NSW and Australia's first dedicated ABBA festival.
The National Estate-listed Trundle Hotel is a sprawling two-storey brick and timber construction occupying approximately 3,623sqm on the corner of Parkes Street and the spacious Forbes Street, which is over 60 metres' wide, reputedly to facilitate the turning of bullock carts.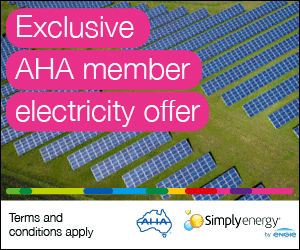 Beneath its red tin roof, the pub counts a single service point main bar, large beer garden with dedicated entertainment area, a well-appointed kitchen and two separate dining areas, 16 accommodation rooms upstairs, but no gaming offering. There are also three passive retail tenancies.
The upper level is surrounded at the front by a classic balcony that is the recent recipient of a six-figure government grant for its restoration. The extensive project has begun, projected to cost in the region of $140k.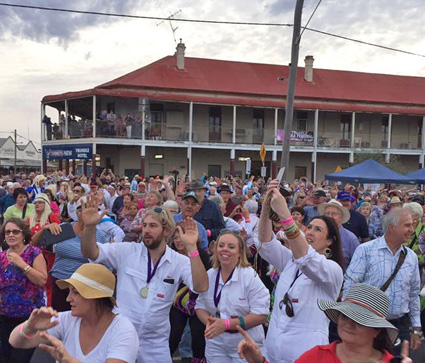 Trundle is a friendly town north-west of Parkes, around 400 kilometres from Sydney. The LGA usually counts near 700 souls for most of the year, but this swells considerably in May as thousands of Björn-again ABBA fans flock to the town to celebrate everything about the Swedish pop supergroup.
For close to ten years the Ward family have been custodians of the Trundle, and witnesses to its role as the ambassador for Trundle-style ABBA-mania, delivering in the region of $100k over one crazy weekend. On the frontline has been Dannielle Ward, one of five siblings, who has run the Trundle whilst studying.
"After almost a decade at the pub, and having just completed my masters in teaching, it's time for me to start the next chapter of my life. We've had a great time here, and know we're leaving the pub in much better condition, financially and structurally, than we found it."
Looking to settle early 2019, Dannielle says the family is glad to be involved with the much-anticipated heritage grant.
"We're overseeing the complete renovation of the iconic veranda, so that the next owner can take advantage of the space and continue to build the business."
The Wards have engaged Manenti Quinlan's Nick Butler to market the generous property, reporting sales for FY18 just north of $830k, offering clear upsides in a growing region.
"The Trundle Hotel is definitely one of those classic buildings that captures the grandeur and importance of pubs in these rural communities; it absolutely blows you away as you drive into town.
"Owning a piece of history like this provides a unique opportunity in itself. When there's also a very healthy business, supported by a community that's proud of the pub, the opportunity becomes far more attractive."
The Trundle Hotel freehold going concern is for sale via Private Treaty.