After years of lobbying by industry, Western Australia yesterday saw the introduction of reforms heralding greater flexibility and opportunity for the State's licensed venues.
The Liquor Control Amendment Bill 2018 tabled in parliament represented the State Government's reforms to WA's Liquor Control Act 1988.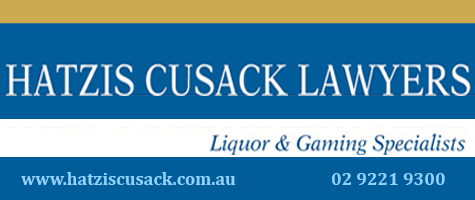 Significantly, a number of key amendments elevate the importance of hospitality and tourism, the AHA WA offering that they provide common sense solutions to long-standing problems and alleviate unnecessary burdens on businesses to expand, and ultimately both create jobs and improve service.
Licensed premises will soon benefit from the 'Micro-festivals Policy', which allows pubs and small bar licensees to activate adjacent areas and operate remote bars. This facilitates pop-up bars in external spaces, and participation and liquor catering at local events – without the need for approvals by local authorities.
"The ability for existing venues to activate spaces will have a direct and positive impact on job creation and ensure the State's liquor laws allow WA's bars, pubs and taverns to satisfy modern customer demands," said AHA WA CEO Bradley Woods.
"The AHA has long advocated for reforms to ensure existing licensed establishments can erect pop-up style bars in areas close to their premises.
"WA's bars, pubs and taverns make enormous investments in their business and local communities. They will now have a greater ability to leverage off this investment to activate spaces such as laneways, car parks, streetscapes and parks.
"Venues will be able to give customers what they are seeking and do so without facing unnecessary bureaucratic hurdles, recognising that they have a proven track record in operating a licensed premise professionally and responsibly."
Further amendments include:
'Drink-up' times allowing patrons to finish a drink on the premises extended from 15 to 30 minutes
Allowing the Director of Liquor Licensing to consider submissions in support of a permit or licence application
Granting WA Police the ability to issue barring notices to people exhibiting anti-social behaviour outside of licensed premises
Also of note, the Bill will consider restriction on large new liquor stores greater than 400 metres.
But the McGowan government outright rejected several anti-alcohol measures being promoted by health and law entities the AHA described as "increasingly out of line with community expectations and standards", such as:
Change to the Objects of the Act, which would have elevated emphasis placed on the anti-alcohol agenda
Change to the definition of drunk, which would have made it easier for police to pursue erroneous charges against venues
Calls by police for all current Extended Trading Permits (ETPs) to be revoked , effectively banning trading beyond midnight