Just over a year since he revived the Hampshire and made it a Lady, Paddy Coughlan has listed the inner-west local to chase opportunities in the craft market.
Former Riversdale CEO Coughlan took on the lease of Camperdown's Hampshire Hotel in September 2016, immediately executing a million-dollar renovation of the Parramatta Road pub, which had been closed for a number of years.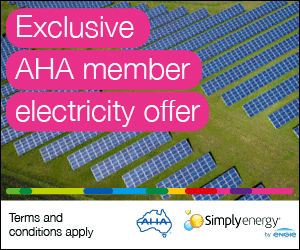 It reopened in November as the Lady Hampshire, focused on Bourke St Group's staples of music, art and sport with a healthy lashing of beer appreciation, complementing nearby sister venue in the portfolio, the Lord Gladstone Hotel.
Two months later, in early 2017, Bourke St announced acquisition of the freehold going concern of the Botany View Hotel, furthering Coughlan's claim to "love the inner-city".
But inspired by wholesale acquisitions of some of Australia's craft beer success stories and eyeing what he sees as an unsatisfied niche in modern drinking, Coughlan has started a boutique brewery producing an alcoholic lemonade.
"I think there is a genuine gap in the market between craft beer and cider," he says.
"With an ABV of 4.5per cent, Frank Strongs is brewed like a beer and is taxed as beer, so is priced accordingly. It tastes like a shandy and has 40 per cent less sugar than mainstream cider.
"It's no secret that the larger scale brewers are looking to acquire smaller brands that talk to a new demographic with evolving tastes. We've seen this recently with AB InBev's acquisition of craft beer brand Four Pines and Pirate Life."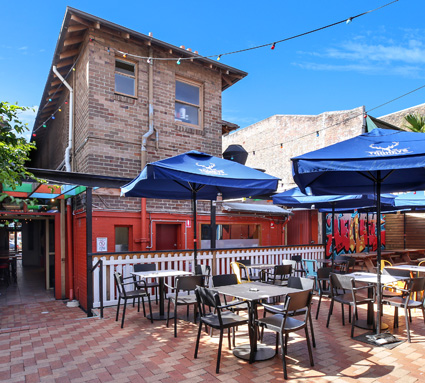 In a market showing appreciation for strong leasehold operations, as seen in the Greenwood Hotel and Verandah Bar sales, the Lady offers a large beer garden, gaming room with nine EGMs, 5am licence and 12 undercapitalised accommodation rooms.
Coughlan has engaged CBRE Hotels' Sam Handy and Daniel Dragicevich to steer the campaign for the made-over Lady Hampshire, timed to capitalise on the current bullish market conditions.
"The Lady Hampshire presents an excellent entry-level inner city leasehold opportunity," offers Handy, CBRE NSW director.
"There is an exceptional food and beverage proposition in place and all the heavy lifting has been done in terms of concept, renovation and refurbishment."
Coughlan would not disclose whether or not his freeholds of the Gladstone or Botany View would similarly come to market, but echoing former boss Geoff Dixon's comment on sale of the Marlborough, "everything is for sale at the right price".
CBRE is presenting a national Expressions of Interest campaign, closing Wednesday 21 March.