New stiffer penalties have come into force in WA around one-punch attacks, with the pending sentence for the perpetrator of an unprovoked attack that killed a man in a Mandurah pub.
Around 4pm on 20 September last year 27-year-old chef Jason Goodwin was playing pool at the Silver Sands Tavern, standing with his hands in his pockets, when he was struck by 28-year-old Jake Moseley.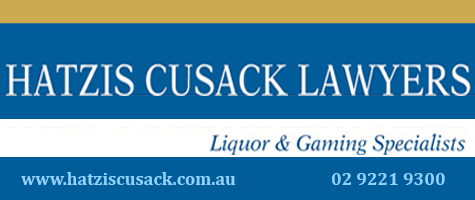 The punch made Goodwin fall back and hit his head on the corner of a wall, causing a skull fracture and brain haemorrhage. He was rushed to hospital, but died seven days later.
Moseley fled the scene, but the whole incident was captured on CCTV and following a public appeal and two-day manhunt, police found and apprehended him.
In the following weeks, the victim's parents, Kevin and Michelle Goodwin, spoke to Nine News Perth of the heartbreak of watching their son die in hospital.
They lobbied for and were successful in getting the penalty for the offense 'unlawful assault causing death' doubled to a maximum of 20 years' prison, which came into effect earlier this year.
Kevin Goodwin spoke of the need for "real discouragement" to stop these kinds of attacks.
In the past decade Western Australia has seen at least nine such incidents that resulted in death.
In Court Wednesday, Moseley pleaded guilty to manslaughter for the 'coward punch' and remains in custody, pending sentencing 20 December.
Meanwhile, a similar though not fatal incident has seen a man escape with minor sentencing, although the victim continues to suffer the effects of the assault.
24-year-old Scott Charles McPhee was charged over a punch to 35-year-old Tony Trunfio in late September, 2015. The pair had been arguing over the Freemantle Dockers' loss to Hawthorn at Broome's Mangrove Hotel.
The District Court of WA heard that Trunfio had 'stepped outside' to exchange words with McPhee, who was reportedly sober. McPhee warned him off a couple of times, but Trunfio squared up and someone had to get between them to intervene.
The situation was cooling when McPhee struck Trunfio, causing him to fall and hit his head on the pavement, resulting in two skull fractures. He was flown to Royal Perth Hospital and was unable to work for five months, and continues to suffer memory loss.
Judge Vicki Stewart yesterday rejected McPhee's plea of self-defence, noting he had a violent history and had not previously served time for this assault, having been granted bail to finish his refrigeration mechanic apprenticeship.
Stewart sentenced him to two years jail. He will be eligible for parole after serving one year.