Two men have been jailed for causing the death of a man in a drunken act of cowardice outside a Newman pub.
In August 2016, 45-year-old Nathan Haynes was with friends at big regional pub the Newman Hotel, aka The Purple Pub, in the WA town, around 1300 kilometres north of Perth.
Oueni Pomana and Saimone Kala were also at the pub. Pomana was reportedly drunk, spilling drinks and drinking another patron's beer, and making crude comments about women in Haynes' group.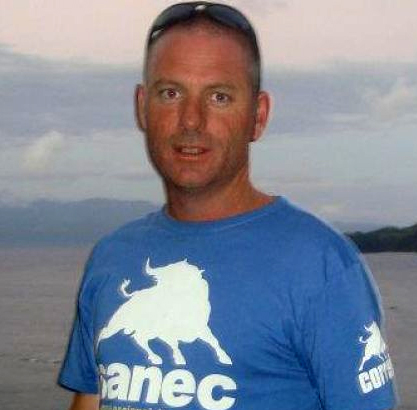 Around closing time one of Haynes' friends got into a verbal altercation with Pomana, who was said to be very drunk. The argument moved outside, where Pomana punched the man, briefly knocking him unconscious.
Another friend stepped up to help, and Kala knocked him out.
The two then turned their attention to Haynes, who had not been involved and was being ushered away by others. Kala hit Haynes, apparently knocking him out, with his body falling limp to the ground, where he hit his head.
Pomana then, according to witnesses, twice lined up and kicked Haynes in the head 'soccer' style.
Earlier this year, both men were found guilty of manslaughter.
In sentencing this week before the Supreme Court in Perth, Justice Bruno Fiannaca said Haynes had been kicked in a "cowardly and brutal" manner, whilst "down and defenceless".
"You cut short the life of a good man."
Cause of death was reported to be from the force of the kick, which caused rupture to an artery supplying blood to the brain. Haynes never regained consciousness, and died shortly after in hospital.
While no blame for the incident was attributed to operation of the pub, news had emerged in April 2016 that receivers had been appointed at the Newman, and in July of that year it was tendered to market.
47-year-old Pomana was born in Tonga and university educated in New Zealand. Justice Fiannaca noted Pomana held a 2009 conviction for assault, but a clean record since.
He was sentenced to nine years for his role in killing Haynes, and will almost certainly be deported when released.
29-year-old Kala was born in New Zealand. He received seven and a half years in sentencing.
Both men will be eligible for parole after serving two years shy of their full sentence.
The verdict follows the four years four months given to 32-year-old Balga resident Salvatore Aaron Raimondi for the one-punch death of Diego Hulton, in 2017.