The Royal Agricultural Society of NSW has added another celebrity name to its judging line-up for the 2015 Sydney Royal Beer & Cider Show.
Former chief brewer at Lion Nathan and UK Chairman of Judges Bill Taylor will join fellow internationally acclaimed judge Neal Cameron for an "exciting year".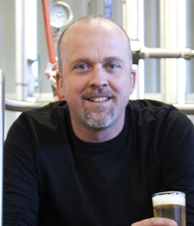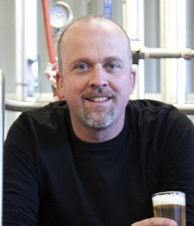 "It's incredible to have Bill on board; his resume speaks for itself," pronounces Cameron.
"Bill speaks to audiences around the world, has published books and is currently the Chairman of Judges of the UK's International Brewing Awards, which was established in 1886 – the world's oldest brewing competition.
"As a judge, I am excited to work with him and we're anticipating an even greater number of entries than last year, simply based on Bill's involvement. 2015 is an exciting year for the Sydney Royal Beer & Cider Show."
Taylor brings a wealth of knowledge and experience from a career in the industry spanning 40 years. Cameron is a regular judge around the country and chief judge at the Royal Show since 2013. He has been a technical editor for publications such as Beer Buyers Guide and Ultimate Cider Guide, and is head brewer at the Australian Brewery in Rouse Hill, which he started in 2010. They join a list of other industry voices, including Tina Panoutsos, Ian Kingham and Karina Dambergs.
Entries for the 2015 Sydney Royal Beer & Cider Show close in a week. Judging will take place Tuesday, 15 September.
The winners will be announced at the GoodBrew Awards night on Friday, 18 September. The event will include tasting opportunities of the medal-winning beverages.
Classes to be judged include:
Golden Lagers, Dark Lagers, Pale and Golden Ales, Amber and Dark Ales, Stouts and Porters, Wheat Beers, Strong Beers, Reduced Alcohol Beer, Cider, Perry and Speciality Beer.
For more information visit www.sydneyroyal.com.au/beercider