Brisbane's "country pub in the city" – the Queensport Tavern – has been sold by its colourful long-term owners to Michael Toomey, in a return to industry.
Former horse racing identity Peter Chase and race car driver Warwick Brown have held title on Hemmant's Queensport Tavern since 2001. Each busy with their own lives, the Hotel has been run under management.
The two-storey red brick pub was originally built 1864, in a blue-collar precinct around 15 kilometres from the Brisbane CBD. It is known locally as the 'country pub in the city', with its spacious balcony skirting the upper level, and laid-back atmosphere.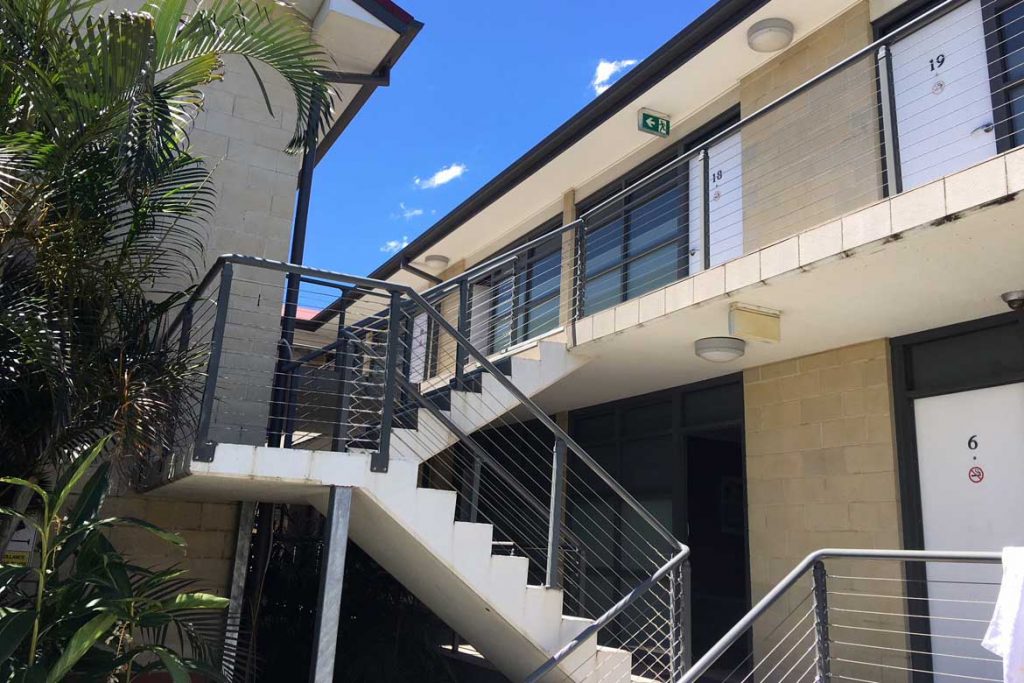 Inside offers a classic curved public bar, a second bar, TAB and Keno, gaming room with 25 EGMs, and an underutilised beer garden and entertainment stage. There are also ten pub-style accommodation rooms and 26 3-star motel rooms, with strong occupancy, and the full complement of retail liquor, with a drive-through onsite and three satellite Bottlemart-branded outlets nearby. 
Chase and Brown initially offered the property to market last year, reporting revenue for FY18 north of $7 million.
State Government has earmarked Hemmant for commercial development in the growing business of domestic and international screen production, investing $12 million to convert five warehouses behind to the Queensport into a studio production complex.
Marketing the asset has been CRE Brokers' Steve Pursell, who suggested real upside for a hands-on operator.
A deal has now been done for $7 million, representing yield of less than ten per cent, and welcoming a former publican back into the fold. Toomey and the three other investors reportedly plan to restore the old girl to "its former glory" amid a modernised movieland backdrop. 
"Fortunately, Michael and his partners showed an un-repenting belief in the asset and rode the sometimes challenging sale process to completion," Pursell says. 
"Having owned and operated pubs decades ago in northern NSW, Michael's commitment was unwavering as he and his partners recognised the massive upside attached to this Hotel."