Solotel has thrown open the doors to its new venue in Southbank, after an epic restoration and conversion of an historic landmark.
The former Collins Place is a classic balcony-clad two-storey Queenslander built in 1889. It has been preserved amid the $600 million Southpoint development going on around – and underneath – the heritage-listed structure, which was once a residence.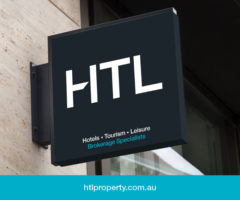 The partnership between Bruce Solomon and celebrity chef Matt Moran acquired Collins Place back in February, and after major works it has re-emerged as Little Big House – a hospitality venue based on parties at home.
"Little Big House is going to feel like your mate's place who always throws the best house parties – just with next level drinks and epic roast chook," explains general manager Brendan Cox.
Little Big House (LBH) is decorated as an airy, upmarket residence that Solomon suggested would have a "lived-in, casual feeling", with exposed white joists on the ceiling, inviting balconies, plenty of plants and a free karaoke room.
The menu from head chef Matthew Fulford is "simple yet fresh" and emphasizes quality local produce, aiming to entice social drinkers into a meal, as well as those looking for more of a dining experience. It focuses on a specialty of chicken, meats and seafood cooked in the two rotisseries imported from France.
The drinks menu offers a variety of mainstream and selected craft beers, and signature 'cocktails in a can' for something whimsical and different to invite conversation and social media engagement.
The 500-pax LBH is the third venue for the Solomon-Moran partnership in Brisbane, following its successful Aria Brisbane fine-diner, and Riverbar & Kitchen casual bar.
"Brisbane is a vibrant city with a fantastic entertainment culture that's constantly evolving," says Solomon. "In that respect, Brisbane aligns to our company values of creating venues that become part of the fabric of people's social and cultural lives."