The Independent Liquor & Gaming Authority has suspended the licence of a western Sydney pub for 24 hours under the Minors Sanctions Scheme, for serving over ten schooners to two 17-year-olds.
The Authority (ILGA) dictates the outcomes of cases under the Minors Sanctions Scheme, which it notes are 'discretionary' decisions, considered on a case-by-case basis.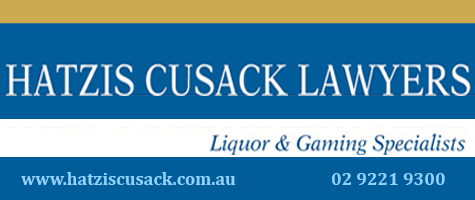 Police noticed two young male patrons during a walkthrough of the North Richmond Hotel on 25 August 2017. The men admitted to being only 17 years of age, and having consumed "more than ten schooners between them" over several hours.
A staff member later admitted serving the minors "on auto-pilot" without checking them for ID.
Both the staff member and licensee were issued penalty notices.
ILGA heard the case against the Hotel, and yesterday announced issuance of a 24-hour closure, to take place Monday 12 November. It typically trades 9am to midnight on Mondays.
The Minors Sanctions Scheme was introduced in late 2014 in line with the regulator's view that "serving alcohol to minors is one of the most serious offences under NSW liquor laws due to the high risks of harm".
In late 2015 four underage girls were found drinking in Arthur Laundy's iconic Hotel Steyne in Manly. Despite being a first offence, the pub was closed for seven days in July 2016, reportedly costing the business over $100k in lost revenue, and scores of staff a week's earnings.
In response to questioning why the disparity, a spokesperson reiterated that facts and circumstances surrounding offences are influential.
"The Authority considered a range of factors, including submissions from the licensee and police, and the hotel's compliance history."
It pointed to another separate decision earlier this month where Sydney CBD small bar 88 Pocha was closed down for 14 days for serving alcohol to a minor.
"This again highlights the fact that penalties can vary significantly due to the particular circumstances of the offence."
AHA NSW director of liquor and policing, John Green, says there have been positive changes to the scheme.
"Following our submission to the Callinan review, we were pleased the NSW Government amended the Minors legislation by giving the decision-making power to ILGA, with a right of appeal.
"However, AHA NSW believes further changes are required to ensure the penalties are proportionate to the offence."
With summer holidays fast approaching, Green suggests publicans are well advised to check up on their compliance.
"Sanctions for serving minors in licensed premises are severe, and include possible strikes and suspensions as well as fines and additional compliance loadings on a hotel's annual licence fee.
"Licensees should take this opportunity to remind staff to check identification if there is any doubt on a patron's age, and maintain records regarding staff training on this topic."