A new pub group has re-launched Kings Cross' famous Sugarmill – repositioning it to suit its increasingly gentrified locale as the Potts Point Hotel.
Sydney's original late-night entertainment zone has been decimated by the crowd-killing effects of the controversial 'lockout' laws. Venues that used to trade until dawn or even 24/7 are closing far earlier, and adapting to the changing landscape of the precinct.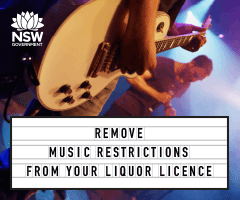 Located at 37 Darlinghurst Rd, Potts Point, the former Sugarmill was one of The Cross' go-to night spots. Its four levels offering variety from trendy public bar to nightclub to rooftop vista have consistently been drawing mixed crowds for years.
In the wake of traditional Kings Cross patronage waning and an increasing number of high-end residential developments being approved, Potts Point Hotel Investments was formed, securing the operation of the hotel from the ashes of the Keystone portfolio.
Industry veteran Chris Jolliffe has been at the pub for five years, and was retained to head a sophisticated new food & bev offering to 'uptown Potts Point'.
"We divided the ground floor space into two areas – dining and public bar – where locals can go for a casual dinner or meet friends for drinks," Jolliffe told PubTIC.
"We're doing changes one stage at a time. Sweethearts on the rooftop level is going gangbusters, and the other two floors are effective function spaces."
While Sweethearts continues to draw patrons up three levels for spectacular views of the city, the middle levels, known as Kit & Kaboodle nightclub, have suffered under the lockout largesse, as late-night revellers increasingly choose suburban premises without entry restriction.
The new street level dining space has its own bar, with indoor and outdoor seating. The kitchen is being driven by head chef Tushad Bamji, and champions meats slow-cooked daily over native timbers for up to eight hours.
This smokehouse-style cooking is rapidly gaining popularity in Australia, producing enticing smoke and food aromas and theatre, plus the anticipation of completion. Dishes such as sticky beef spare-ribs, Carolina pulled pork shoulder, Kansas-style buttermilk chicken, and grain-fed Riverina Angus beef brisket will be served – with pickles and corn bread – from 5.30pm.
The regular menu has other tantalising items, including lighter options like grilled watermelon and tiger prawns, and smoked trout with cumin mustard. True to the KX tradition, there is also the Big Breakfast, offering eggs, sausage, Texan toast and maple bacon – for the big hangover.
Rollo Anderson, formerly of Keystone's The Rook, is the man behind the bar. The drinks selection includes a cultivated list of draught and bottled beer, and bespoke cocktails inspired by infamous Potts Point identities, such as the Carlotta Collins and Tilly's Razorblade.
The PPH is open every day 11:30am 'til late.