Solotel has been revealed as the new pub operator for the magnificent Collins Place heritage building that is the cornerstone of the $600 million Southpoint development.
Built in 1889, the classic two-storey Queenslander on Grey St was a residential home until 1984, when it was resumed by the Authority for Brisbane's Expo '88, during which it was used as a restaurant.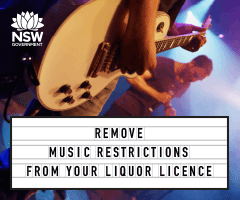 It was later repurposed as a police station, and during this time, in 1992, was listed on the Queensland heritage register.
The elegant old house sits in the centre of the Anthony John Group's (AJG) Transit Oriented Development Southpoint project, and will be surrounded by high-rise construction occupied by a mix of retail, accommodation and commercial spaces.
Speculation has been rife on what will become of the old-charm stone and timber structure, being delicately preserved amid major project works.
This question was finally answered with the announcement that Solotel, led by celebrated publican Bruce Solomon and celebrity chef Matt Moran, will open a modern Queensland pub that similarly melds with its surrounds.
"Brisbane is a vibrant city with a fantastic entertainment culture that's constantly evolving," says Solomon. "In that respect, Brisbane aligns to our company values of creating venues that become part of the fabric of people's social and cultural lives."
The new pub will complement Solotel's growing stable of Queensland venues, including Aria and Eagle St's Riverbar & Kitchen. While details on the theme and name of the new pub have not yet been released, it was revealed the original layout will form part of the concept.
"As the natural house plan will remain, guests will feel like they are being entertained in a rambling private house, and the space will have a lived-in, casual feeling," explains Solomon.
"The opportunity of being part of the new precinct and having access to a new market in a new area was a big draw for us. South Bank has a fantastic reputation as the city's premier cultural and lifestyle destination, and we see Southpoint as another exciting extension to this offering."
AJG MD Tony John says the house's preservation is both an homage to its historic place in the area and a special feature of the final Southpoint product.
"The painstaking process being undertaken to restore and refurbish this beautiful structure is a fine example of how developers can preserve and incorporate heritage buildings into the masterplan – the end result being not only a spectacular juxtaposing of old and new built form, but another drawcard for tourism and customers."
The new as-yet-unnamed pub is due to open June 2017.