The Short Group is taking its city-side experience with beer festivals to the NSW North Coast, with the inaugural Crafts on the Coast event taking place at the Seabreeze Beach Hotel Saturday 5 and Sunday 6 March.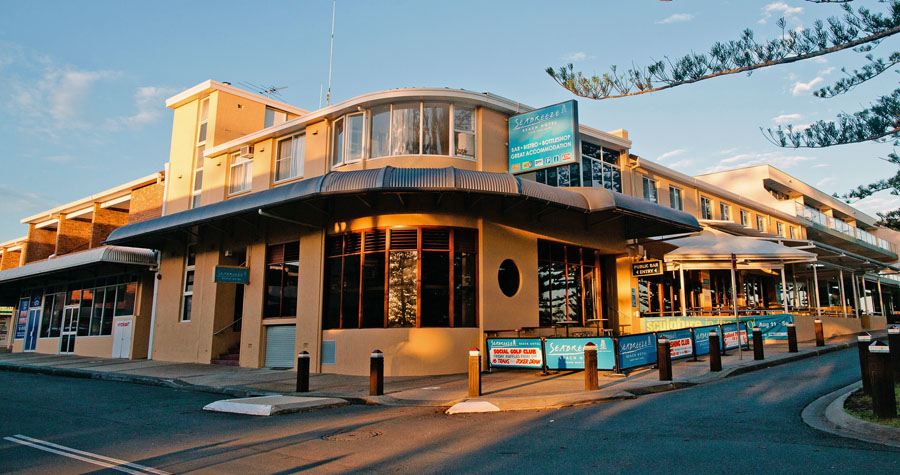 Well versed in the art of crafty beer and cider festivals, W.Short Hotel Group has explored the market for artisanal beer and produce at its pub in South West Rocks.
Group managing director, Paris Ballantyne, told PubTIC it is no accident they want to showcase local, regional and Australian boutique breweries to the people of the area.
"We were unsure at first how popular craft beer ranges would sell, but they're selling really well," confirms Ballantyne, who is Marty Short's sister and a former Short herself.
"Patrons have been asking, and step by step we are increasing what we range across the bar and in the bottle shop. There has got to be some kind of awareness, to help customers realise why they may be paying a bit more, and about the greater variety and quality of these ranges.
"We ran a degustation night with Black Duck brewery not long ago, and got a great response. There is a lot of interest in the local area, and quite a strong home-brewing culture in the mid-north coast, so definitely a good fit, we think."
Several breweries on hand for the festival are already familiar with the Short group, such as locals Wicked Elf, which they have stocked at the Australian Heritage Hotel for over a decade, and the quirky Murray's Brewing, which happens to supply the group's current 'Beer of the Month'.
Also on show will be the likes of Bucket Brewery from Kempsey, Black Duck Brewery and Little Brewing Co. from Port Macquarie, Six String Brewing from the Central Coast, and Hills Cider from South Australia. Brewers will be on site to guide tastings and answer brewing questions.
The Hotel will be providing delicious beer-accompanying food from a limited edition menu sourced locally from Macleay Valley producers and entertainment both afternoons – as well as a range of accommodation packages to further encourage travellers.
The Saturday night will see a 'Brewers' Dinner' rolling out five courses of cuisine from local producers, with six matching beers. The breweries' experts will be on hand to discuss the experience.
Ballantyne wouldn't be drawn on any 'tips' for upcoming beer successes, but did make mention of the intrigue of Six Strings, and "wonderfully unique" Murray's.
"The event will enable people to sample and become aware of what's out there … there are some fantastic producers in the area.
"And each beer that can be sampled on the day will be available in bottles or cans to take away from the bottle shop."
The Group hopes to grow the event each year, and further the connection to beer variety in regional areas.