A classic south-east Queensland local has just been reborn, after the Baillie family persisted with the dream to one day own and run their own pub.
Closed for the past six months, the weekend saw Kalbar's Royal Hotel reopen under the management of James Baillie, and parents Jim and Donna Baillie.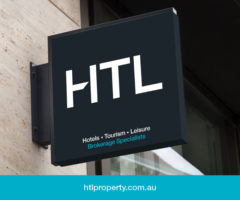 Jim has operated several businesses in the past, including a grocery store, service station, caravan park and three motels. James had always wanted to run his own pub, but mum was not so keen.
"We came past the Royal about two years ago, and mum said 'I like this one, it's got a view … if we're going to buy a pub, it would be this one'," James told PubTIC.
"I approached the owners, but they said it wasn't for sale. I looked at a lot of pubs, but this was a little stand-out, with beautiful views of the rolling hills and countryside.
"About a year later it came on the market, so I told mum 'you gotta put your money where your mouth is now' – and we made the decision to buy it."
Built in 1889, the Royal at Kalbar has never closed before the recent lapse, and James is confident it won't take long to get locals and passers-by used to stopping by again.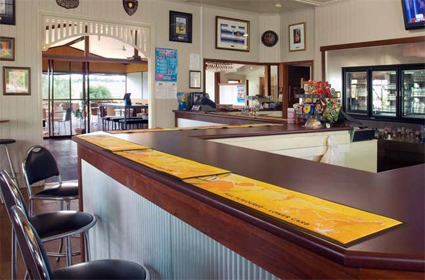 With the beer now flowing, the kitchen will open tomorrow with a new, updated menu from new chef Dasey, including modern twists such as vegetable stacks to complement the traditional dishes, like pie of the day, or one of Kalbar's renowned crumbed steak.
The business sees James running day-to-day operations, and he has now moved into the pub to save time commuting from the family farm in Warwick, about 75 kilometres away. Jim and Donna, who take care of the grounds and the bookkeeping (respectively), are "here pretty much every day" and have put the farm on the market to move closer in the near future.
James says they have clear ideas of the kind of nice country pub they want to offer.
"It must have cold beer and good food, and it's got to cater for everyone," he stresses.
"The pub is on a full acre, and we're building a play area out back. You can just sit on the deck, take it easy and watch the kids run around."