Rockpool continues its quest to bring Bavarian good-times to Australians, opening another two of the beer-based venues this week.
On Wednesday, 29 May, The Bavarian Stockland Green Hills Shopping Centre in east Maitland threw open its doors, offering up the traditional celebrations with another 500 free hotdogs to first-comers.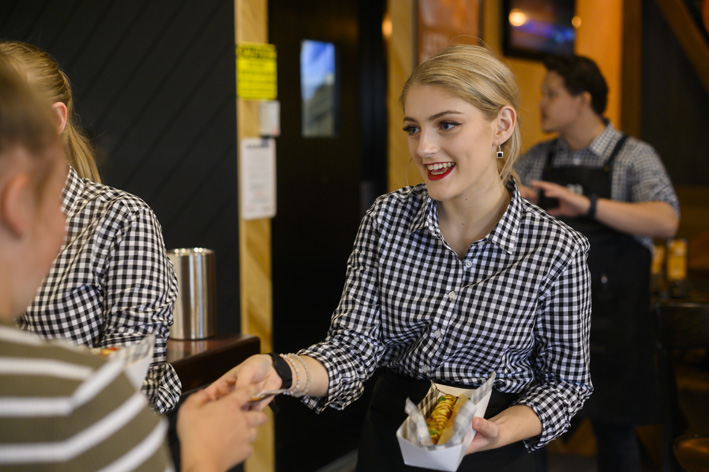 The venue holds 400 patrons, including 150 in the outdoor seating, presenting the brand's signature taste of Bavarian hospitality, with cultural hints in the décor, quintessential dishes and a large range of imported and local beers.
On Thursday, 30 May, the party and free hotdogs began at The Bavarian Wollongong, in Wollongong Central shopping centre.
Accommodating 330 guests, including 100 outdoors, it maintains the themed décor, comprising stone walls, exposed beams and alpine finishes and large, communal wood tables, beer-barrel walls, and impressive beer glass chandeliers holding over 500 1-litre glass steins.
There are also a liberal spread of large-screen TVS throughout, showing a schedule of live sport.
Each Bavarian maintains a strong regime of week-day dinner specials, family Sundays and an "unbeatable happy hour" daily from 4pm to 6pm.
The group has maintained steady identification of sites for the beer-hall-style venues, the new additions representing Bavarians 31 and 32 for Rockpool.
"Our Bavarians have a large and loyal following in NSW and we're thrilled to be bringing our first daily deal-packed destination to Maitland and Wollongong," says CEO Thomas Pash.
Rockpool fosters a strong culture within the Bavarian outlets of furthering employees who perform well and display leadership qualities. Each of the new venues has created 45 full-time and casual positions.
"We're targeting new recruits who live locally, know the area, the community and will have a good rapport with customers."