Two drinks industry colleagues have teamed up to bring the land of Guinness and whisky its very first no-alcohol pub.
The Virgin Mary opened this month in Dublin, becoming Ireland's first 'dry' public house in a city with 750 traditional pubs.
Vaughan Yates and Oisin Davis work together in the drinks industry. Noticing an increasing number of non-alcoholic options appearing on drinks menus, they decided there could be market for an alcohol-free pub.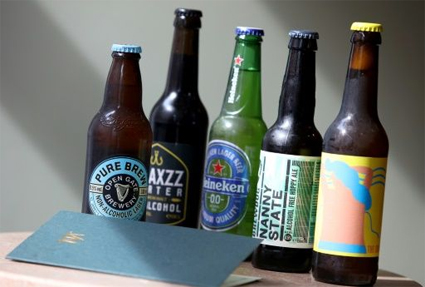 The principle comes as more brands are finding market for non-alcoholic drinks in their line-up, amid a global trend toward reduced consumption, and recognition of increased occasion to drink something not containing booze.
"I think there's a real cultural shift happening globally towards alcohol and we're really at the forefront of it," Yates told AFP.
The pub's 'mocktails' have been created with social media in mind, such as the signature Virgin Mary, tarting up the traditional tomato juice with muscat, pickle, lime and spice.
Being an Irish pub, there is also a dark, creamy "Iced Nitro Coffee" – poured from a beer tap – which serves as the quintessential Guinness.
To aid its differentiation from cafés and juice bars, The Virgin is open the same hours as regular pubs, and markets to a mature clientele.
And despite initial fears, it even boasts the 'craic' that makes Irish pubs so special, despite its lack of Dutch courage.
"The first night, once the place filled up, if you walked in here you would not know that there was no alcohol," recalls bar manager Anna Walsh.