Independent Pub Group has completed its strategic exit from Queensland, selling the last of its hotels in that State to the up and coming Raw Group.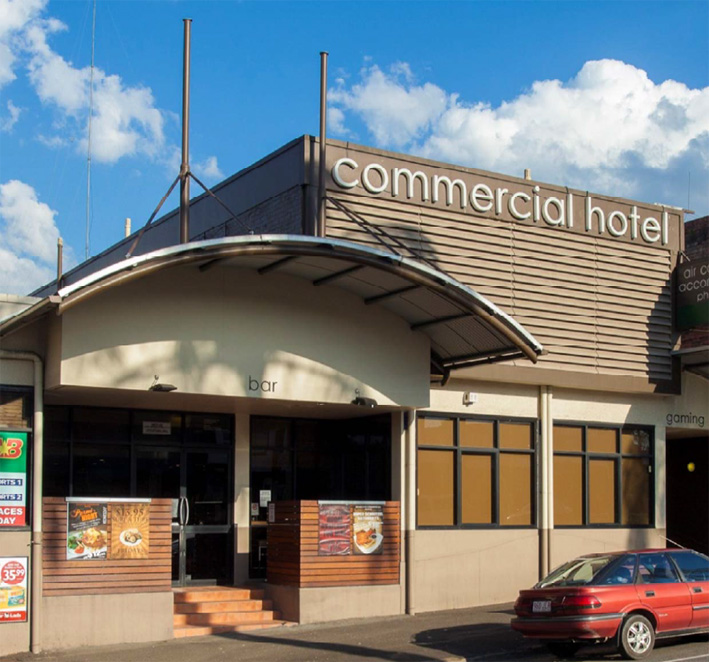 The Commercial Hotel Nambour was the seventh and final asset sell-off for IPG, with the freehold going concern passing to Raw for $3.5 million.
The divestment campaign included the freehold going concerns of The Elephant and Wheelbarrow and The Exchange to Riversdale and of the Red Lion in Moorooka, and the leaseholds of Hervey Bay's Kondari Hotel, the Meadowbrook Hotel, and most recently the Norman Hotel in Woolloongabba.
All sales were conducted through JLL Hotels' Paul Fraser and John Musca, over the last two years.
Situated in the heart of Nambour, the two-level Commercial Hotel boasts a public bar, gaming room, TAB and 12 accommodation rooms on ground level, and a function space with bar and administration offices upstairs. It also enjoys an on-site bottle shop plus the Queensland facilitated three detached bottle shops in close proximity.
"In a market that has had limited transaction activity over the past two years, we are delighted to have partnered with important clients IPG in managing the exit of their quality hotel assets to a range of both local and interstate operating groups," said JLL national director of hotels, John Musca.